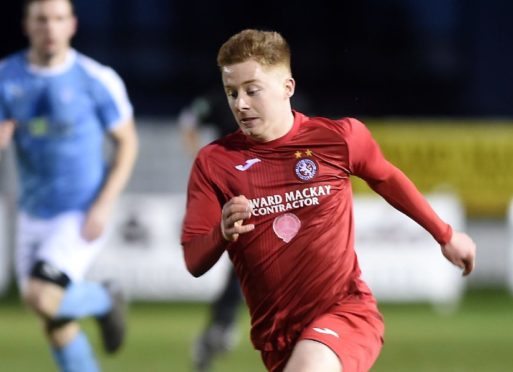 Brora Rangers winger Andrew Macrae insists being denied the opportunity of promotion would only make him hungrier to win the title again next year.
The Cattachs have been declared Highland League champions, but the pyramid play-off will not go ahead if an SPFL resolution to end the Championship, League 1 and League 2 seasons is passed.
Macrae spoke of his eagerness to climb the pyramid with Brora when he joined from Forres Mechanics last October, however the 21-year-old is prepared to wait for another shot at it if the Sutherland club's pathway is thwarted this time around.
Macrae said: "I want to go up and experience a higher level but if we don't go up we will just have to do exactly what we did in the season just passed – win the league again.
"Whatever happens, I'm happy where the club is at. If we have to win it again the club will accept that because of the circumstances. Nobody has been in this position before.
"We will be a bit annoyed, but at the same time we've got to respect the decision that is made.
"It will make us hungrier, as I don't doubt any of the boys – I think we would go on and win it again next year."
Macrae can understand why the SPFL have recommended no relegation from League 2 if the season is ended prematurely, adding: "To be honest, I had a feeling it would happen.
"We have won the league, and I think we deserve to have a chance to go up. But at the same time, you've got to think of all the other clubs.
"It's not really fair to relegate the team that's bottom of League 2 immediately."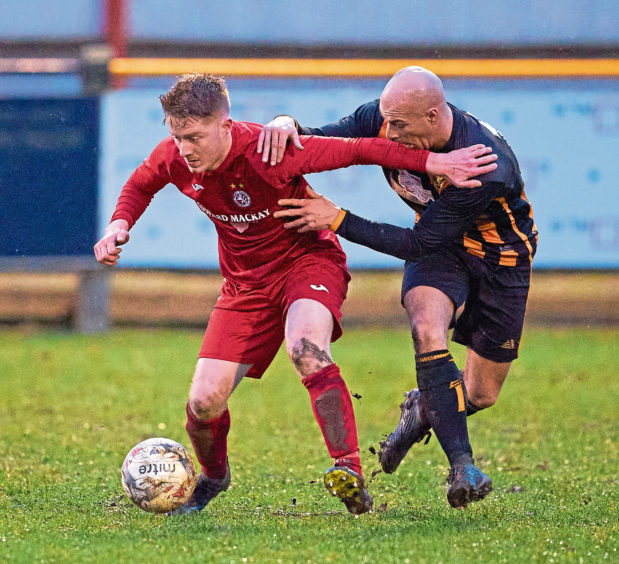 Government restrictions to slow the spread of coronavirus have prevented Macrae from meeting with his team-mates since Brora were declared Highland League champions at a meeting of member clubs on March 21.
It has been a far cry from the celebrations Macrae had envisaged following his first league title, with the former Caley Thistle player adding: "It's different for boys in our squad who have already won league titles. When we won the league I was delighted, but at the same time we couldn't go out and meet everyone.
"It was like "the title is yours, there you go."
"I kind of want to experience winning a league title the right way in a sense.
"We were meant to be playing Formartine at home a couple of weeks ago. I had it in my head that we would win the league that day, the changing room would be bouncing, but that obviously didn't happen.
"I haven't seen any of the guys. I have kept in touch with them over the Playstation, but that's about it really. It's a bit strange."
Brora's players and management have raised £1,200 in a collection for local charities, with half going towards Action for Children and the other £600 donated to a local foodbank.