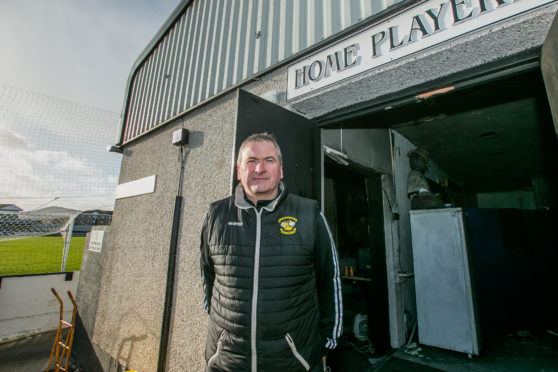 Clachnacuddin chairman Alex Chisholm says the Lilywhites will be ready for whenever football can be played again.
The Highland League season is officially over, declared so at a meeting in Lossiemouth last month, allowing clubs like Clach to plan ahead for whenever the next season resumes.
For the Inverness side, finishing the repairs to their fire-damaged ground at Grant Street Park will likely be the first item on their agenda.
The temporary changing accommodation, brought in so they could host Formartine United last month, has been removed, and they are awaiting documentation from insurers before they can appoint contractors to carry out repair work.
Chisholm estimates a four-to-six-week timeframe for the work to be completed once it is safe to do so, with the club in a steady shape during the lockdown.
He said: "The insurance company are tying up bits and then we can get a contractor appointed. It could be four to six weeks for the repair work but we'll cross that bridge when we come to it. The priority is everyone staying safe.
"It's a bit of a watching brief to see what instructions we get from the league and how we go with things. We're still talking through plans for next year, as every club will be doing just now."
A tumble dryer fire on Christmas Eve caused extensive damage to one of the club's changing rooms and kit room, forcing them to play two home games, against Fort William and Forres Mechanics, at Highland RFC's Canal Park, while the derby with Nairn County was postponed.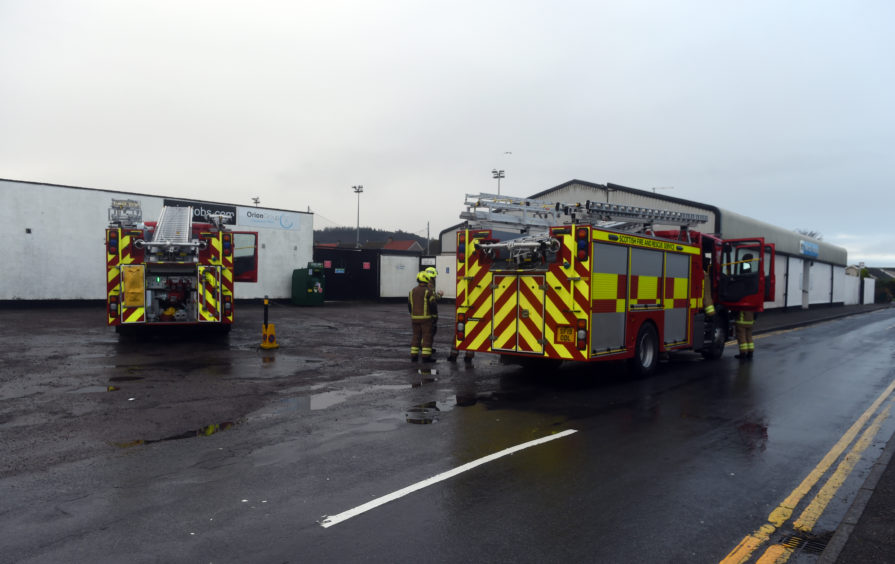 The game against Formartine was their first, and so far only, game at Grant Street Park this decade.
Chisholm remains in regular dialogue with the rest of the Merkinchers' directors, while clubs around the Highland League also keep in touch with each other.
Players have waived their wages for the foreseeable future, as has almost become common practice across the board in the Highland League.
The club released a statement of thanks last week, in the wake of the current crisis, but also after a supporter-driven fundraising campaign that brought in more than £5,000 during their time of need.
Chisholm added: "We saw the help we got with the fire. If a club is in need of assistance in the Highland League, clubs will each other out. I think that's what makes it such a strong league, even if I'm quite biased.
"The players and management have waived their wages, so fair play to them for that.
"When things are hard, people stick together. It does help us and we're working away in the background to get things in order off the park. There's no lack of effort on our part."