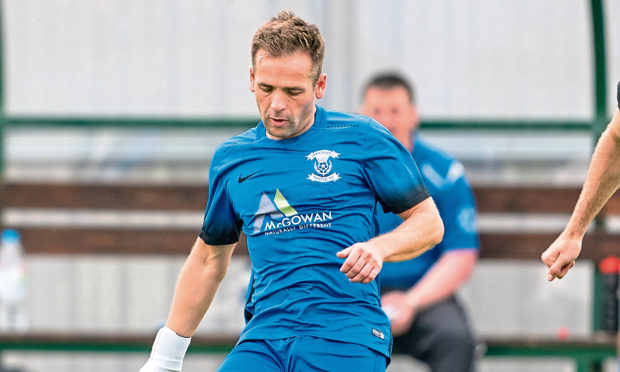 Caley Thistle manager John Robertson believes Shaun Rooney is the perfect example of the desire he wants to see from his players.
The 23-year-old returned four weeks ahead of schedule from an ankle injury in Saturday's 2-1 victory against Arbroath at the Caledonian Stadium.
His return was a timely boost for Caley Thistle manager John Robertson after fellow right back Brad Mckay suffered a kidney injury in the previous week's 4-1 defeat by Dundee United.
Robertson said: "Shaun has had a really tough time. He injured his ankle in the friendly against Aberdeen at Elgin.
"We were initially told he would be out for 10 weeks but Saturday was six weeks to the day and he is back.
"During that time he unfortunately lost his mum. That was a big blow to him and everyone sent their condolences and best wishes to Shaun.
"He has come back with a real sense of purpose. Something has changed in him and there is a real determination. That is why he has got back fit so quickly.
"The attitude he has shown to deal with what he has had to deal with over the last six or seven weeks has been exemplary.
"We need other players to find that attitude, willingness and desire to be the best they can be.
"We are delighted to see Shaun back on the pitch for a variety of reasons and delighted he helped us win a vital three points."
Robertson, meanwhile, hopes forward Miles Storey seizes the opportunity to get his career back on track at Caley Thistle.
The 25-year-old came off the bench to score the winner in Saturday's 2-1 win against Arbroath in his second appearance since returning to the club on a two-year deal.
The Caley Thistle boss said: "When we spoke to Miles, he said he felt his future lay in England and it is hard to disagree with that. Any player worth their salt would want to play in England. He had trials at various clubs in the summer but nothing was really happening and we kept in contact.
"We feel he gives us something different. He is a striker or a wide player who will go beyond people with pace and power.
"He has good memories from his last time here (when on loan from Swindon in 2015-16) and scored 13 goals.
"We want to help get him back to a level where clubs want to sniff about him.
"If players such as Miles play to their potential they will get the club to the Premiership, where they can have the profile they deserve."