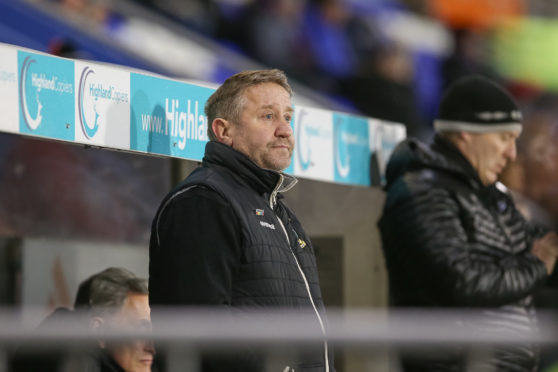 John Robertson insists he is playing Caley Thistle's pre-season training schedule by ear following the Highlanders' prolonged summer shutdown.
Inverness returned to training a fortnight ago, having not played since March 10 due to the coronavirus pandemic.
Robertson says he has already had to use his own judgment to determine the intensity of training sessions ahead of his side's first pre-season friendly against Elgin City at Borough Briggs on Saturday.
Robertson said: "We just need to be careful because normally it's a five- or six-week break, but it's five or six months.
"One thing we've got to watch is to give them far too much too quickly, which could have an adverse effect.
"It's very much a suck it and see at times, where we've got to look at the session we've got and gauge it as it's ongoing.
"We've got to use our experienced eye and say 'they're tiring a wee bit, so let's stop it there', or 'they are doing OK, so we can do a little bit extra.'"
He added: "We are now mixing it up, with a lot of ball work as well, so the next part is arguably the toughest part.
"Whilst it has been relatively straightforward for the players to retain their core fitness and physical fitness, people have got to understand they have not actually kicked a football for five months.
"We have got to be careful with how we load the short passing to the longer passing, to eventually getting into crossing and shooting."
Saturday's trip to Elgin is followed by a reverse fixture at home to the Black and Whites the following weekend, before Inverness begin their Betfred Cup section away to Hearts on October 6.
Robertson says he will also be forced to show careful consideration to the game time he hands out to his players in the upcoming fixtures.
He added: "With matches, we are going to have to look at that as well. Normally in the first game we would give a player as long as we could and then split it up, but we are going to have to be very careful because they have not had any football matches for nearly six months.
"We have got to make sure we gauge their time and make sure we don't do any serious muscle injuries."
Robertson feels his players have adapted to the vastly changed training environment as a result of Covid-19, adding: "There's such different protocols this year. The lads are not allowed to report to the stadium and there are protocols and travel arrangements for the training ground, and rules for training in their own box and staying two metres apart.
"There were a lot of housekeeping aspects of it, because, like every business and every life in the world, Covid-19 has changed the way we go about it."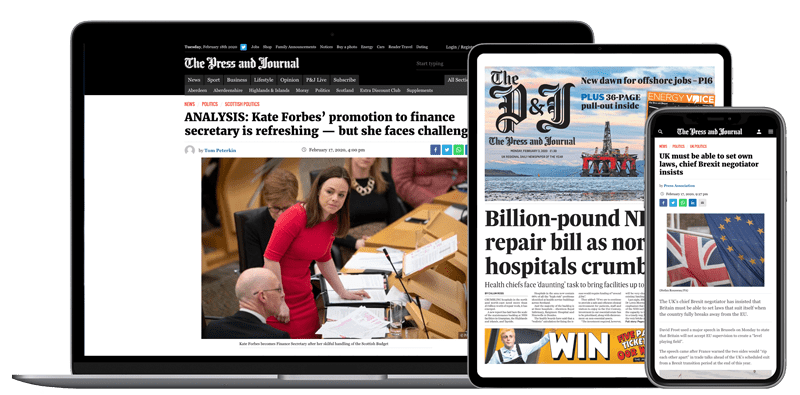 Help support quality local journalism … become a digital subscriber to The Press and Journal
For as little as £5.99 a month you can access all of our content, including Premium articles.
Subscribe