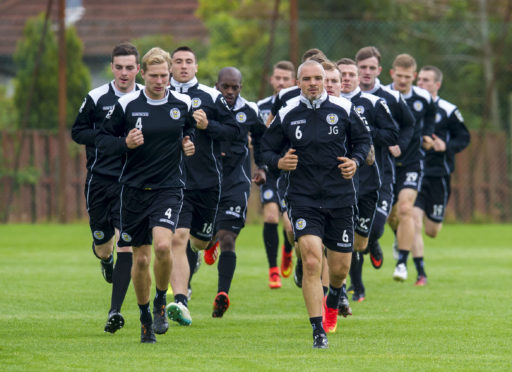 Ross County's Sean Kelly will treat Alloa Athletic manager Jim Goodwin as a rival today, however the defender will not forget the role his former St Mirren team-mate played in the early stages of his career.
Irishman Goodwin was a veteran member of the Buddies side who was taking his first steps into coaching when Kelly made his breakthrough into the Black and Whites side as part of a talented group of youngsters, which included John McGinn, Kenny McLean and former Staggies defender Jason Naismith.
Kelly recalls midfielder Goodwin's calming influence on him as a young player, making him far from surprised at the 37-year-old's managerial success with a part-time Wasps side who are six points clear of the relegation zone in eighth position in the Championship.
Kelly said: "I'm really good friends with Jim from my time at St Mirren. He really helped me a lot there when I was there and breaking into the team. I still text him pretty much every day.
"He really helped the likes of myself, Jason Naismith, John McGinn and Kenny McLean who all came through at that time.
"The persona you saw of Jim on the pitch was the complete opposite of the one you saw off the pitch – if you told people what kind of guy he was they wouldn't believe you. He's so mellow and calm, and really great for us four who came through.
"He portrays that on to his team on the sidelines, he seems very calm. It's a credit to him and I never really doubted for one minute he was going to do well.
"He's getting earmarked for a couple of other jobs which he should be with the job he's doing. They are more than holding their own, they are not bottom of the league. They don't play a certain style where they are destructive, they come out and try to have a good game with you.
"That's credit to them on the fitness side with them being part-time, but I think that's just how well they are drilled and how well Jim has got them playing."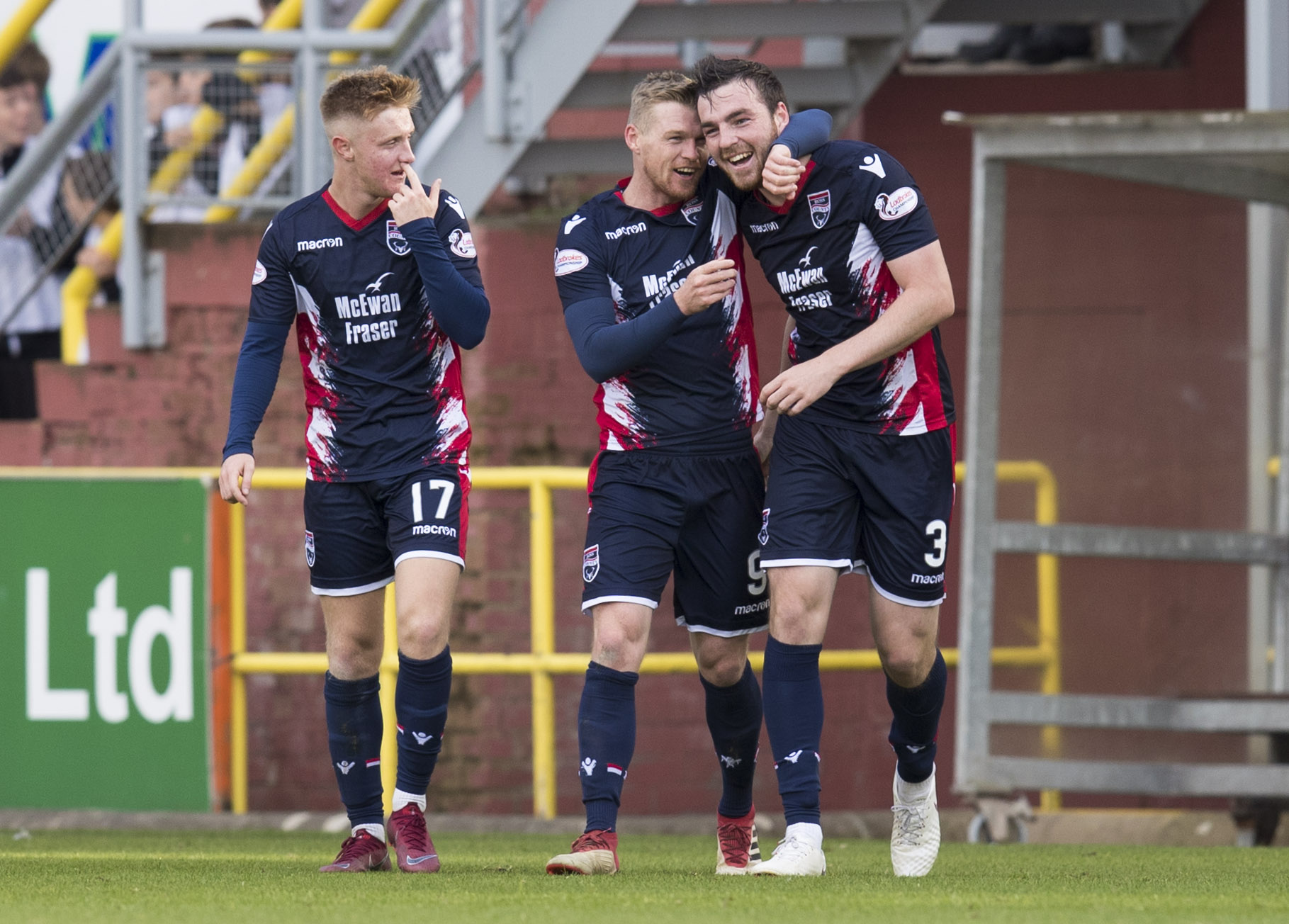 Kelly made his return to the Staggies side in last weekend's 2-1 Scottish Cup victory over Motherwell following a two-month groin injury absence.
Having endured an injury-plagued spell at Dingwall since joining County from AFC Wimbledon in 2017, Kelly feels ready for a sustained run in the side.
The 25-year-old added: "It probably sums up my time at the club – I have probably never been 100% and I have missed a lot through injury.
"In probably most of the games since I have been at the club, I have just tried to churn the games out. But I wasn't really doing myself any favours during those games.
"I was able to play at a level where I was able to get by, but nothing more than that. I feel as if I'm good to go now.
"This is the best I have felt since I have been here. I have had two operations now so hopefully that's it. Long may that continue."