When Steven Ferguson reflects on his career in football, there is one strong bond of friendship that formed its foundation.
From a teenager at Dunfermline, green around the gills and eager to make his own mark, to the award-winning co-manager of the club he is embedded in. Ferguson has a deep sense of appreciation for the man that always seemed to play a part every step of the way.
"I would have been 15 when I first met Neale, training in the summer holidays with Dunfermline. He was a big player at the time. As a young boy he was the football player everyone knew, in terms of his career and medals. Everyone gravitated towards him – he had an aura and swagger that everyone aspired to be like.
"You can't be in someone's presence, with regards to Neale, and not pick up on those bits and how he goes about things. His way of doing things had a massive influence on me; I had seven years with him as a player at Ross County and I was his boot boy at Dunfermline for three years before that. His massive strength was making people laugh and smile but he had a brilliant football brain."
Ferguson won the Third Division under Neale Cooper in 1999, coincidentally 20 years before the protégé scooped his first league honours as a manager. He became his captain at Victoria Park, the leading voice in the dressing room as the Staggies won back-to-back promotions into the second tier.
Cooper left for Hartlepool United in 2002 and it took nearly a decade for them to reunite, with Ferguson on Derek Adams' coaching staff when Gothenburg Great Cooper return to Dingwall as assistant manager.
With a league and cup double in the bag this season, at the club both men treasured, thoughts inevitably drifted to an absent friend.
"We were delighted to achieve what we achieved. It was only then someone mentioned it was 20 years since we won the Third Division. It's funny how dates align and Neale was a huge part of bringing that squad together. We talk about journeys a lot at Ross County and that was part of my journey. I'm hugely grateful to Neale for bringing me up here.
"Everyone played their part, back to the Highland League days with Bobby Wilson getting the club into the league. Neale was there when we won the league and established ourselves in the Championship. He was the driver. We had massive success and improved every year, which was his vision. He maxed the club out in terms of what it could do and then it's on to someone else.
"It wouldn't matter if you hadn't seen each other for a while. He would be back being the same big character again. Everyone knows Neale Cooper's part here; every club has those people who have played important roles. We certainly know how appreciative we are of what Neale did up here. There's been a lot of people that have contributed to this club and he was certainly one of the biggest."
Cooper has his own place in County history. Chairman Roy MacGregor hailed him as a club legend last year following his passing and regardless of who you speak to about him, his sense of humour and ability to light up a room always surface.
"It's scary to think it's a year already. Neale was larger than life and his personality was second to none. He was a huge influence, as a person and a football player.
"He could make light of tough situations but it didn't mean he wasn't hurting too. You can only aspire to influence people the way he did. He deserved every accolade he got, as a person and a player."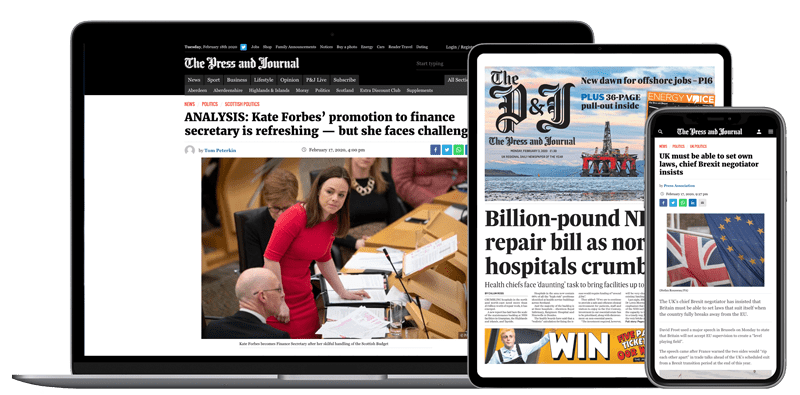 Help support quality local journalism … become a digital subscriber to The Press and Journal
For as little as £5.99 a month you can access all of our content, including Premium articles.
Subscribe