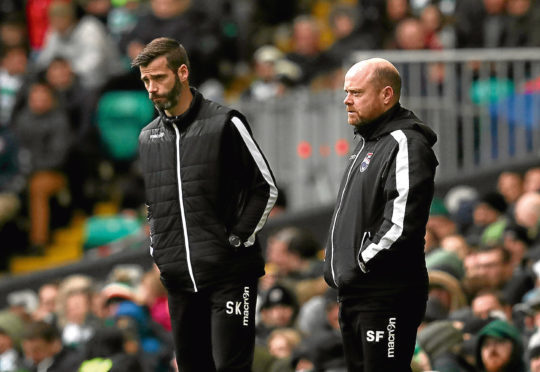 When the best laid plans go wrong, always look on the bright side of life.
Stuart Kettlewell's only previous experience of the Parkhead away dugout has taught him Ross County's preparation can quickly be cut out against Celtic this weekend.
Kettlewell and fellow co-manager Steven Ferguson took charge of the Staggies for only the third time when the Dingwall men last travelled to Glasgow's east end in March 2018, as they tumbled towards relegation following the departure of Owen Coyle.
An ill-fated first half saw skipper Andrew Davies sent off for a reckless challenge on Scott Brown, while goalkeeper Aaron McCarey went off injured and Moussa Dembele opened the scoring for the hosts, who eventually ran out 3-0 winners.
Kettlewell, who revealed Ferguson attempted to lift spirits with a brief Monty Python rendition at the interval, says County must be wary their best intentions can quickly be undone by the champions' quality.
Kettlewell said: "We can get lost in these things. All the preparation in the world can be no guarantee.
"The last time we went down to play Celtic myself and Steven were only a couple of games in after taking charge of the club.
"Everything that could have gone wrong, went wrong. We lost our goalkeeper early in the game. We conceded a penalty. Andrew Davies was sent off.
"There are so many elements out of your control.
"We still laugh about it – Steven singing 'Always look on the bright side of life' at half-time with his usual humour put it into context.
"It wasn't the full rendition. Of course it is serious, but we can all get a little bit lost in it sometimes. You can get caught up thinking 'what if this happens, what if that or that happens?' Ultimately it all happened.
"We've just got to look for that discipline from our players and we're going to have to rely on a little bit of luck along the way as well. There's no dressing that up. Every manager going there will say the same.
"It's a challenge to meet head on and we have to enjoy it."
County had hoped to have on-loan Chelsea goalkeeper Nathan Baxter back in Dingwall this week, however Kettlewell revealed the Englishman has had a slight delay in his recovery from a dislocated shoulder.
Kettlewell added: "Nathan has had a slight setback, nothing major.
"There is a little bit of disappointment as we thought we'd have him back at the start of this week, but he had to have another injection in his shoulder.
"Chelsea aren't going to hand him back to us unless they are 100% sure he's ready.
"As it stands, we think he'll be back up in the middle of next week, unless we're told otherwise."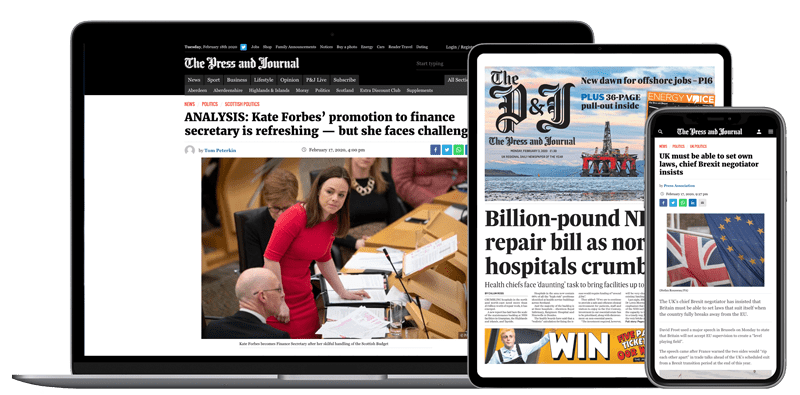 Help support quality local journalism … become a digital subscriber to The Press and Journal
For as little as £5.99 a month you can access all of our content, including Premium articles.
Subscribe