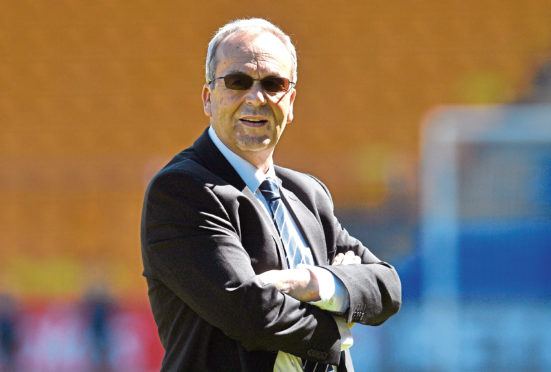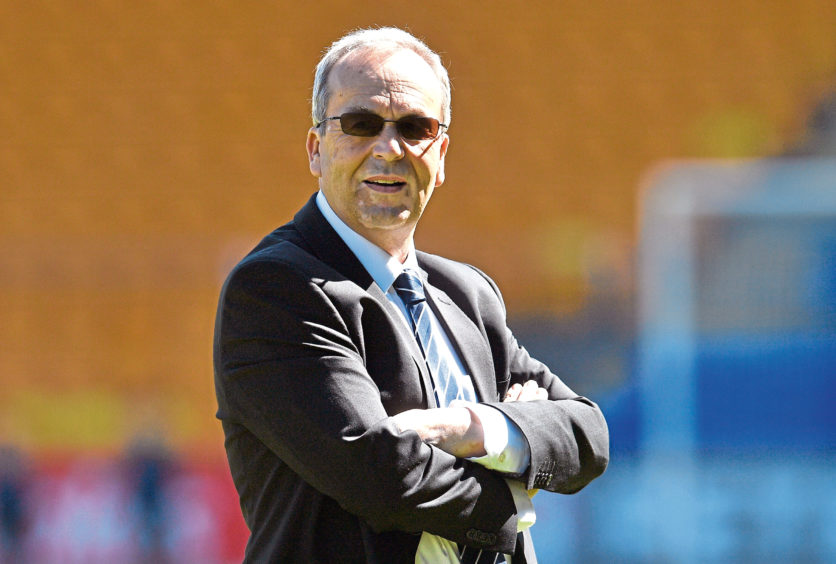 Ross County chairman Roy MacGregor says the Staggies have everything in place to restart training next Thursday.
Premiership clubs were last week given the green light to resume non-contact training from June 11, which is the day after the Scottish FA suspension of football is lifted for top-flight clubs.
County have now installed a £35,000 testing machine which will allow them to comply with the stringent measures clubs are required to undertake in order to facilitate training.
MacGregor says County co-managers Stuart Kettlewell and Steven Ferguson are planning to hold training in small groups from the end of next week.
MacGregor said: "We are going back on June 11, and we have bought a testing system, so we are ready to go.
"That's for stage one, which is getting a player back and getting him to train virtually as an individual.
"They will be doing all their running, and hard stuff they would be doing in the beginning.
"For the next phase we will need to wait for the government to release stage two, which is contact training.
"That will depend on the health of the nation, and whether they feel they have got this bug under control.
"We have got probably seven weeks from June 11 to the beginning of the season. I am confident the clubs will get it right."
All players, and everyone in contact with them, will require to be tested before clubs return to training, before tests will be required twice a week.
With the cost of testing estimated to be around £4,000 per week for each club, MacGregor says it is vital all clubs remain on the same timescale in order for a return to matches to happen on August 1.
MacGregor added: "We know the routemap back, but it has to be the same for all clubs.
"This testing thing is a big thing, so every club has got to get on the back of being able to test their players.
"That's not cheap, so if one club falls out that's a problem.
"Fine-tuning when everyone gets back to training is quite important.
"Some people might not want to go back as early, and continue on furlough for a wee while because it's financially right.
"Other teams, particularly those in Europe, will want to get back earlier.
"The teams that want to get themselves in shape earlier, and have the preparation right, will probably go back on June 11."
MacGregor says clubs must not rush their return to training, adding: "We have got to be really careful. I have been talking to the management.
"After three months off, I heard the Newcastle doctor say the type of injuries you might get could increase.
"Going to a gym or running on a treadmill is different from when the competitive juices go.
"I'm glad we've got seven weeks to be able to prepare, and slightly slower than they would do in a new training regime."