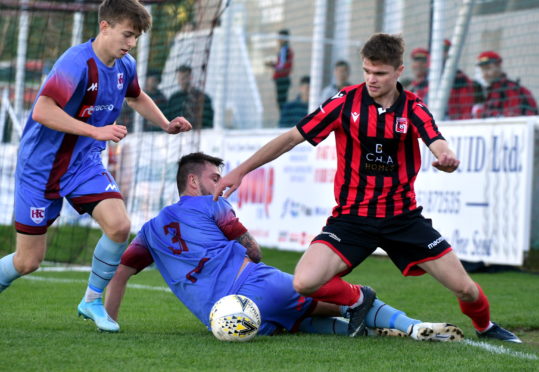 Gregor MacDonald admits life going forward will take a bit of getting used to.
The 19-year-old winger was one of 14 players released by Ross County last month.
Having been in the Staggies' youth set-up for 12 years leaving the Dingwall club is disappointing for MacDonald.
The Black Isle native is also aware that because of the financial impact of the coronavirus pandemic other full-time clubs are unlikely to take on a youngster like him, so he is preparing to step down to part-time level when next season gets underway.
MacDonald, who was on-loan at Highland League club Keith from October until the season was cut short, said: "It was disappointing to be released by Ross County after being there so long.
"But it's just one of those things, nobody knows what's going to happen. The club have said their reasons behind it and that's it so I've just got to move on.
"Ross County is all I've known in terms of football so I'm in a different situation now.
"But I'll have to figure out what I'm going to do. Going on-loan to Keith was one of the best things I could have done.
"That gave me a platform and it's given clubs an idea of what I can do and what I might be able to bring next season whenever it starts.
"I know with the current situation and finances being tight that a lot of full-time clubs won't be taking on players, particularly younger ones like myself.
"So I'm looking at going part-time, that's a realistic option for myself."
Away from football MacDonald is also hoping to start an apprenticeship, however, he also knows those opportunities may be limited as a result of the coronavirus crisis.
He added: "I'll be trying to get a job outside football. I'd like to sort out an apprenticeship or something like that.
"That's another thing that will have to be sorted out in the coming months, but an apprenticeship is the route I'd like to take.
"I've always been interested in being a electrician so I'd like to try that, but even those companies don't know if they'll be able to take people on because everything is at a standstill just now.
"For young players coming out of full-time clubs it is a big upheaval because boys my age that have been released, all we really know is football.
"We haven't worked in other jobs outside football before so it will be a shock to the system for quite a lot of boys."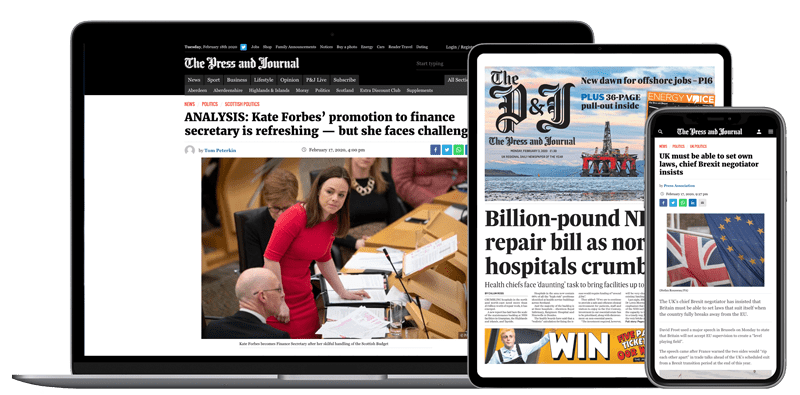 Help support quality local journalism … become a digital subscriber to The Press and Journal
For as little as £5.99 a month you can access all of our content, including Premium articles.
Subscribe