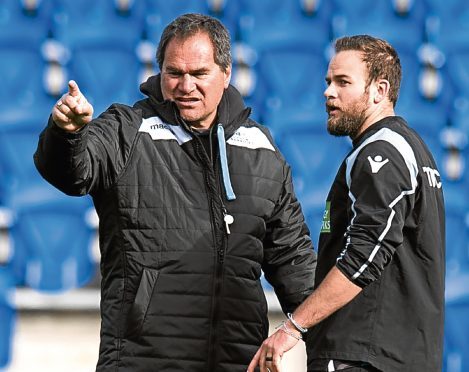 Former Aberdeen Grammar player Ruaridh Jackson has weighed in on the genetics debate surrounding Scottish sport – but has brushed off its significance.
Manager Gordon Strachan blamed the Scotland football team's failure to qualify for the 2018 World Cup on genetics, suggesting a lack of height and strength meant his side could not cope with bigger sides in Europe.
However, although Jackson, who rejoined Glasgow Warriors in the summer, played down the claims, he conceded some countries are perhaps ahead of others in the rugby world.
"I'm not a genetic masterpiece or anything but I don't think it is an issue," Jackson said.
"In terms of rugby, anyway, we're as big and as physical as others.
"I think maybe some of the southern hemisphere guys – such as the Maoris, the islanders and stuff – they put on muscle mass a bit easier than us but when it comes to it there's not a massive difference.
"I think certainly when it comes to football, I don't think we're 'genetically inferior' by any stretch – maybe it's just skills but I don't want to cast a shadow over Scottish football.
"Everyone has different strengths, whether it's size, speed, speed of thought or skills.
"Everyone has different strengths and that's what you have to play to and work on.
"It's a crazy spiel that he gave but I don't really know much about it."
He added: "Scotland have shown on numerous occasions that we have world-class athletes, whether that comes from cycling, swimming, rugby, hockey, pretty much everything.
"We have won medals, we have done things at major competitions and we have had incredible sporting superstars like Chris Hoy and Andy Murray.
"We can't get caught up on genetics being an issue.
"I think we just have to work hard and deal with what we've been dealt. We've always produced some pretty good superstars."
The Warriors have made a brilliant start to their Pro14 campaign, winning six out of six including a late bonus-point win against Cheetahs last Friday.
They have made impressive strides under the watch of head coach Dave Rennie and Jackson is targeting a similar start to the European Champions Cup campaign at Exeter this weekend.
He said: "We want to win every competition, so we are going to be putting out our best outfit in every game. We don't prioritise anything.
"Obviously, winning the European Cup would be the pinnacle of most guys' careers, so it's one everyone wants."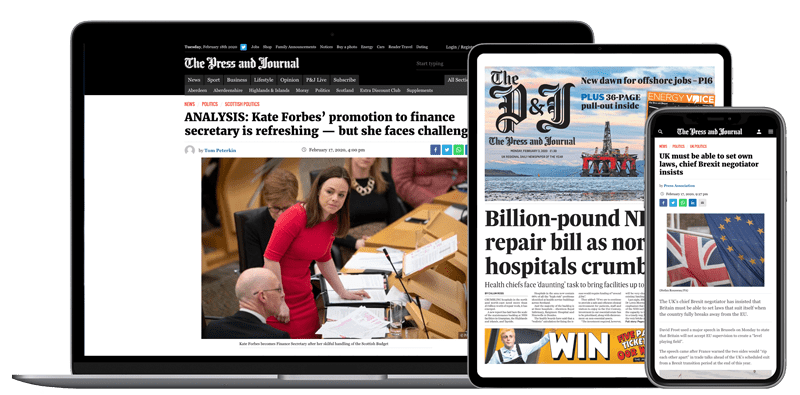 Help support quality local journalism … become a digital subscriber to The Press and Journal
For as little as £5.99 a month you can access all of our content, including Premium articles.
Subscribe