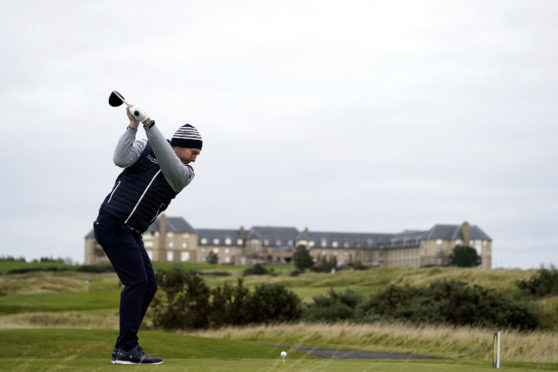 I'm not sure if I am going to play again this year as it feels like the right time to take a break.
I have found the run of events since the European Tour returned after lockdown quite tough, to be honest.
It has been a difficult year, especially with the passing of my father in July, so I think I'm going to have a break to draw a line in the sand and hopefully come back all guns blazing next year.
The tournament bubbles have made it more of a challenge because it means you have to spend a lot of time on your own and there is not the same level of socialising going on as would normally be the case.
I have also been struggling with my game a little bit. It has been a bit hot and cold, so hopefully the time off will give me the opportunity to work on a few things.
There are no consequences this year as everyone on the tour is keeping their cards for 2021 because of the Covid-19 crisis. I think that was the right call because it meant players weren't compelled to play any events this year for fear of losing their spot on the main tour.
But it also means you are playing without the same pressure as would be the case if you were fighting for your status for the following season.
I'm going to stay at home for the next while to work on my game and try to find a bit more consistency for next year.
It feels like a natural time for a break and spend some time with my family.
But I enjoyed last week's Scottish Championship at Fairmont St Andrews, which proved to be a great event.
I hadn't played the course for a long time and I was pleasantly surprised. The course was in unbelievable condition and the greens were possibly the best we have putted on all season.
Adrian Otaegui looked like he had won 10 times before, given the way he closed out his victory on Sunday.
He started the week with a 62 and finished with a final round of 63. That's going to be a very good formula most weeks.
I have played with him quite a few times before. He is quite a steady player, hits the ball straight and is a good putter.
I didn't realise he had never won a strokeplay event on the European Tour. His two previous wins were the Paul Lawrie Match Play and the Belgian Knockout.
He is a good player and a worthy winner.
It was the European Tour's fourth event in a row in the UK and the two British swings we have had post-lockdown have been popular with the players.
With the restrictions that are in force just now, it made sense for the European Tour to limit the amount of travelling the players have to do.
It has been the right call and I expect to see a similar type of schedule next year where we play a few events in the same country to make it as easy as possible for the players.
I can't see the need for a "bubble" to be removed anytime soon and if the events are all in close proximity it makes it logistically easier to maintain and manage that, especially if you are not having to fly between events.
We have managed to do it really well and we have only had a handful of coronavirus cases. Given the difficulties other sports have encountered, that has to be viewed as a success.
Hopefully the only way is up for Matteo
It would be brilliant if Matteo Manassero produced a strong performance at this week's Italian Open.
He has endured a tough time in recent years, but hopefully he is on his way back to the top.
We all remember when Matteo exploded on to the scene as a 16-year-old playing alongside Tom Watson and Sergio Garcia at the 2009 Open and went on to finish tied 13th.
He was the youngest European Tour winner at the age of 17 when he won the Castello Masters in Spain, but his form has faded and he has dropped off the European Tour.
He ended a seven-year wait to win on the third-tier Alps Tour last month – his first success since the 2013 BMW PGA Championship. Hopefully that is a good sign and he can make the most of an invite at the Italian Open.
Two-week festival of team golf will be one to savour
It is a great move to play the 2023 Solheim Cup in Spain the week before the Ryder Cup takes place in Italy.
We will have a two-week festival of team match-play golf to savour.
There was a huge amount of excitement and drama at last year's thrilling Solheim Cup at Gleneagles and having both matches in such close proximity on the calendar should work really well.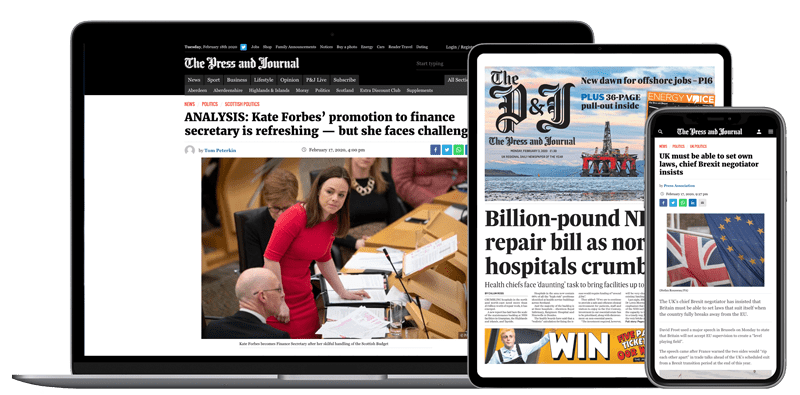 Help support quality local journalism … become a digital subscriber to The Press and Journal
For as little as £5.99 a month you can access all of our content, including Premium articles.
Subscribe