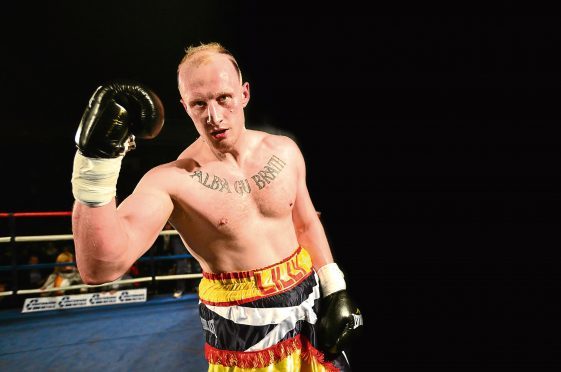 Highland heavyweight boxer Gary Cornish has been forced to retire on medical grounds.
Cornish has not fought for more than a year with his last ring action coming in a 90 second win against David Howe in January, 2018.
The Highlander, who amassed a record of 25 wins and two defeats, will continue his involvement in the sport as an ambassador for Kynoch Boxing.
A brain scan showed a change in Cornish's condition and he has been forced to call time on his in-ring career.
The 31-year-old said: "Obviously I am gutted my career was cut short because I believe with the team I had around me and the way training took off recently I still had a lot to offer.
"But I can look back and be happy with what I achieved as I only took this sport up as a hobby."
Cornish, who can count current world champion Anthony Joshua as one of his former opponents, is looking forward to his new challenge of helping unearth future boxing talent.
He said: "I am very excited with a new challenge working alongside Sam Kynoch who I know goes out of his way to help his boxers and make sure they get best chances.
"He went above and beyond to help me with everything so I know we can form a good team. I gained a lot of experience in and out of the ring and can pass this down to others.
"Hopefully we find a future star in the north. I want to thank everyone from sponsors to coaches and managers who made my career an enjoyable one. But it is time for a new journey."
Sam Kynoch of Kynoch Boxing, has backed his former prospect to be a success in his new endeavours as ambassador for his company.
Kynoch said: "I am gutted for Gary that his career has been cut short but also delighted to have him joining our team.
"Having someone on the ground to deal with our boxers in the Highlands will be a great help for pushing our brand forward.
"Gary has a lot of experience to share with others – and will be looking to do this along with myself from a career progression perspective as well as coaching boxers."