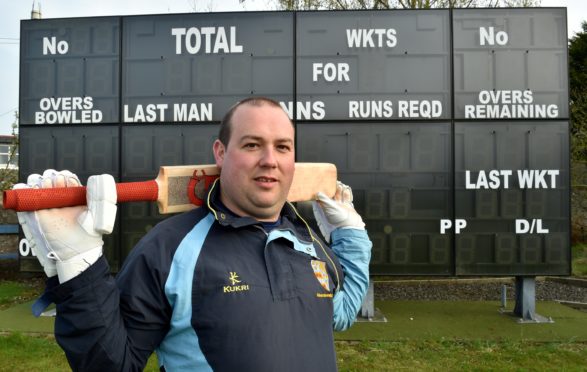 Aberdeenshire's hopes of having Scotland international Matthew Cross keep wicket this weekend have been dashed by the national team.
Shire's opening game of the season last weekend was rained off but the club hoped to have Cross available for the visit of Scottish champions Grange to Mannofield.
However, with Scotland due to host Afghanistan in one day internationals next week coach Shane Burger does not want to take any risk with his players meaning Cross will not face Grange in the Eastern Premiership tomorrow.
Shire captain Kenny Reid said: "Unfortunately the Scotland coaches have said we can't play Matthew so I'll be back keeping wicket.
"It's disappointing as we wanted Matthew in the team and he was excited to play for the Dons again.
"It was frustrating as Matthew was available for the game against Stewart's Melville last week too. We warmed up, tossed the coin, bowled one over and then the rain came on. It's a shame as it was a game we really wanted to play."
Despite sitting idle last week Reid and his team-mates are in confident mood ahead of Grange's visit to Aberdeen tomorrow.
The champions' defence of their title got off to a sticky start as they were beaten at home by Forfarshire and Reid is eager to make the opposition wait for their first win of the campaign.
He said: "It's a tough game but it will be 11 against 11 and as we saw from Grange's game last week all it takes is one or two guys to step up and put some runs on the board to take control of a game.
"Ian Kirk will come in as a straight replacement for Matthew while our professional Solo Nqweni is really keen to get going.
"He was due to bowl the second over last week when the rain came on and was really frustrated at not getting to. I haven't seen a pro like him in a while. He wants to be involved at the club and despite only just getting here is already showing he will be a great guy to have around the place."