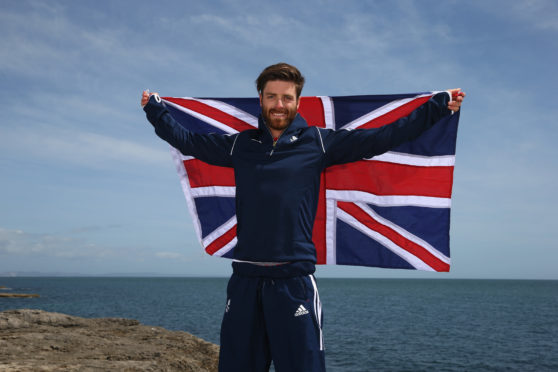 Olympic silver-medallist Luke Patience will return for a third crack at the Games after being selected for Tokyo 2020.
The Aberdeen-born sailor will compete in the men's 470 class alongside Chris Grube, with whom he entered the Rio Games four years ago.
Patience and Stuart Bithell won a silver medal at the London Olympics in 2012 and are among the first group of athletes named by Team GB for 2020.
He said: "It's an emotional rollercoaster waiting for that call. You know there are meetings being held and you are just waiting for news one way or the other. That's the third call I've had with that news in my life and you still never get used to it.
"You never expect to be on the Olympic start line but when it is confirmed it's one of those little moments in life that doesn't get any better – to be at the greatest show on Earth.
"Getting the call early really gives you a boost. The crucial thing it gives you is more time. By that confirmation they are saying 'here is more time'. So instead of being in a process and thinking about something different like winning a trials or selection you are now gifted extra months – that's a massive mindset change for an athlete. You aren't distracted and are given a ticket to focus on the one regatta you want to focus on for four years."
The 33-year-old was born in the Granite City but grew up in Rhu, near Helensburgh in Argyll and Bute. He currently resides in Southampton.
Patience also has silver medals from the World Championships in 2009 and 2011 and the European Championships five years ago. However, he is determined to go one better this time around.
He added: "I feel like I have everything to prove. I'm content with my abilities. I'm aware if I get things right I can be the best in the world in this sport. But, ultimately, I want a gold medal. London for me is a wonderful memory, but now I am hell bent on getting a gold in Tokyo."