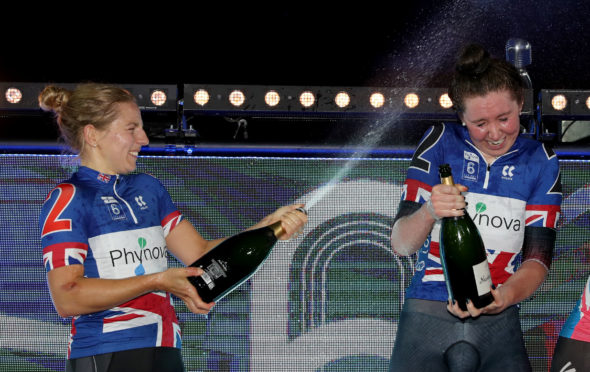 Next week's Track Cycling World Cup gives Neah Evans and Katie Archibald the opportunity to chase home success.
Evans, from Cuminestown near Turriff, will be alongside fellow Scot Archibald again in Great Britain colours as they bid to continue their winning run.
The pair dominated at the Six Day London event last week, winning three of the five disciplines to head an all-GB podium. They were also part of the triumphant women's team pursuit side at the European Championships in the Netherlands the week previous, alongside Ellie Dickinson and Laura Kenny.
Evans and Archibald are housemates and have both studied in Glasgow, making the three-day competition a chance to further hone their partnership on familiar territory.
Evans said: "When I found out we were sending half the squad to Glasgow and half to Minsk (another World Cup event), I asked my coach if I could do Glasgow, unless there was any particular reason he wanted me to go to Minsk.
"We've had a huge amount of support at the Six Days for being the Scottish duo and it's brilliant timing ahead of Glasgow.
"I had my first European Championships in Glasgow last year and it felt massive. I'm really looking forward to going back there as I suspect it will have the same atmosphere.
"This was the third time we're racing together and it just works. With the madison there's so much going on – you have to be able to read the race, as well as race it.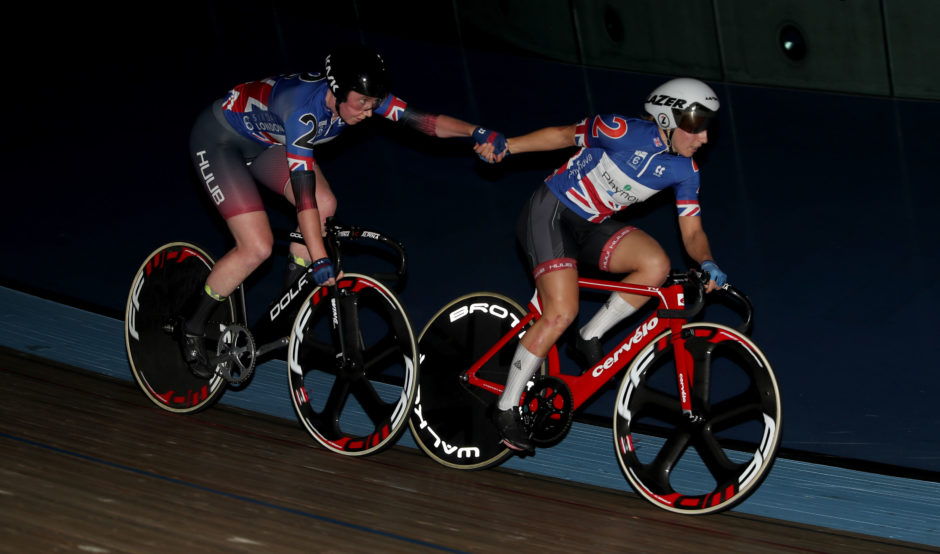 "We have different physiological abilities but the way we ride compliments each other. There's not much chance to communicate with each other in races but it just seems to flow for us."
Chances for the GB squad to race in the team pursuit, prior to next year's Olympics in Tokyo, are going to be rare, with Evans estimating they may only have two further opportunities to run the discipline competitively.
Preparations are very much geared for the long-term, with the World Championships in Berlin at the end of February a crucial stopping post in the run up to the Games.
Evans added: "We're still very much thinking bigger picture. We're in a strong position to qualify for the World Championships, which leads to qualification for the Olympics. It's more about executing a plan and trying out tactics, which you wouldn't do if you had to generate a result.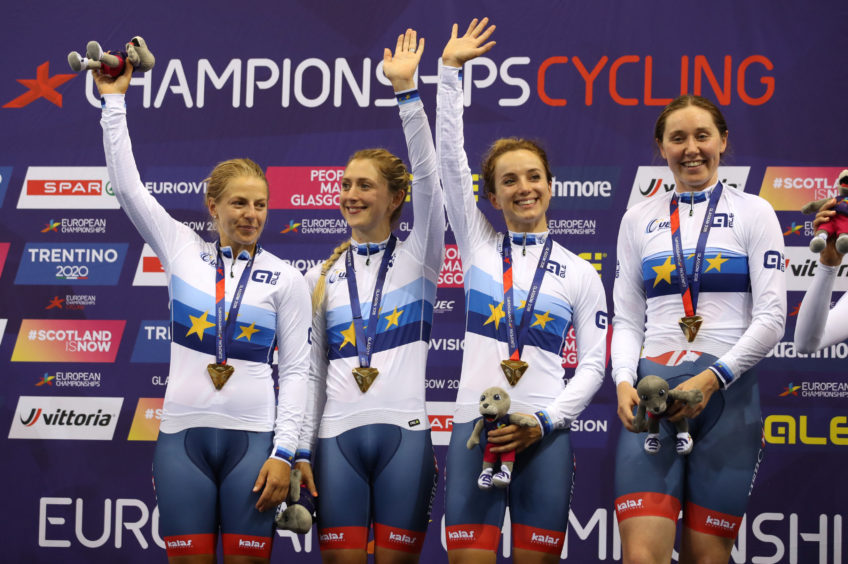 "(After Glasgow) we won't race again this year. If you look at it maybe being two opportunities to ride team pursuit before the Olympics, it's now or never if you want to try out something new.
"The squad will probably get cut down around the World Championships. We may end up training with a squad of six but only five then get on the flight.
"It's elite level sport – it's cut-throat. It's one of the biggest downsides to it."