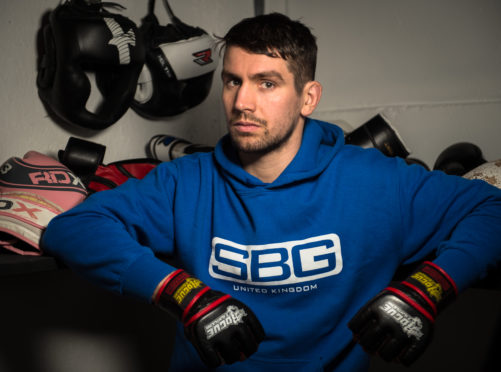 Elgin MMA fighter Aidan Stephen is taking confidence from the quickest victory of his professional career in last month's Cage Warriors 113 event in Manchester.
Stephen triumphed over Englishman Jack Collins at Manchester's BEC Arena on Friday March 20, with referee Marc Goddard calling a halt to the fight after less than 90 seconds.
Featherweight Stephen, who moved up to lightweight for the contest, has now won seven of his nine professional fights and he ranks his latest among the sweetest.
The 28-year-old said: "It's the quickest fight I've had as a professional.
"The referee stepped in, he had seen enough. The guy I was fighting was really tough. In his last fight he actually took a really bad beating, but he came back from behind to get the win.
"I thought I would maybe get the better of him, but I always thought he would still be dangerous.
"I think he was just a bit overwhelmed.
"I'm featherweight and he was lightweight, so I had moved up. I just got a feeling my opponent maybe underestimated me a wee bit, as he came out a bit slow.
"I came out really fast, and that's ultimately what cost him the fight because I caught him sleeping."
Stephen credits a strict fitness regime since the turn of the year with carrying him to success in his latest bout.
He added: "It's the fittest I've ever been. I remember it was around Boxing Day, and I had been going out pretty much every night, but I just said to myself – 'this is a joke – what am I doing?'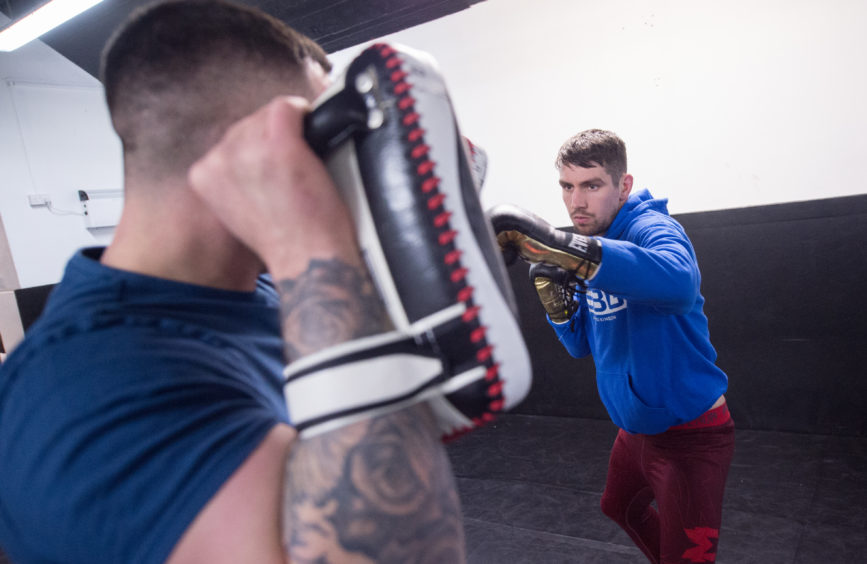 "I phoned my coach the next day and told him I thought we should
start training for the fight.
"Normally it's eight weeks, just to prevent any injuries or over-training. I just got into the shape of my life and it obviously showed.
"I took on an undefeated challenger. Not only did I inflict his first defeat, but
in such a devastating fashion."
The closed-door Cage Warriors 113 event was one of precious few sporting events to take place in recent weeks due to the coronavirus outbreak, with the fights televised across the world.
Stephen says stringent measures were undertaken in light of the pandemic, adding: "It was completely closed off. Cage Warriors have a doctor, so when we got down they checked us for symptoms of coronavirus.
"They took our temperature and checked our eyes. They did this every day, it was really professionally run.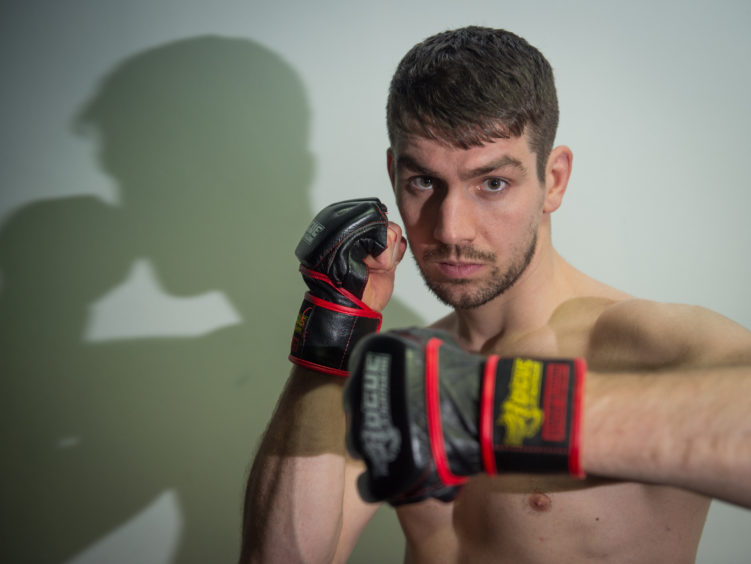 "We were quarantined in the hotel room, and then as soon as you had your fight you had to get a taxi straight back to the hotel – you couldn't stay at the venue. It was super- professionally run, in terms of keeping it a closed door event and making sure nobody came into contact with each other – apart from the fighters.
"You were getting checked three days prior to the event though.
"I take my hat off to the promoters for how well they ran it.
"It was the only sporting event in the world on at the time.
"Within the first 24 hours my fight had been watched 21,000 times.
"It's really good publicity, not just for myself but my sponsors.
"It's also really good for Elgin, as all these fighters are coming from top gyms in London – but here's wee Aidan from Elgin on national television."