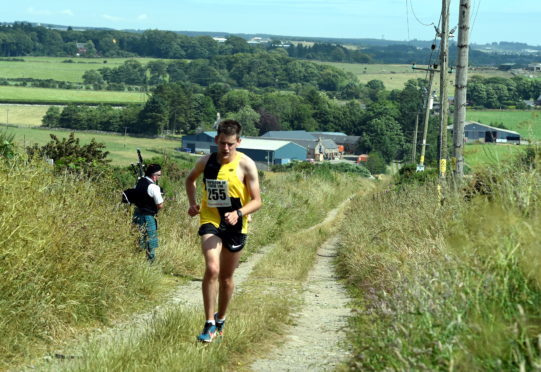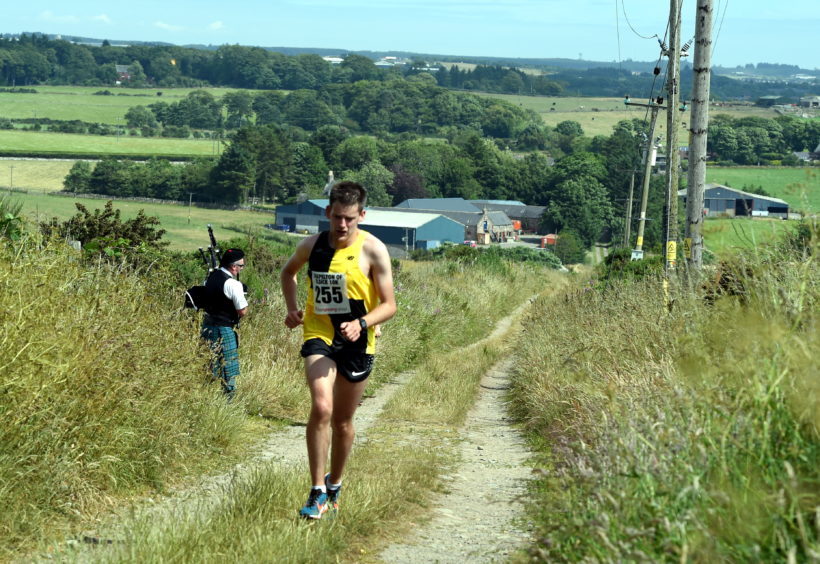 Metro Aberdeen's Cameron Strachan is trying to avoid hitting peak form until he is certain there will be a track or road race to compete in.
The 28-year-old Scotland international hasn't raced since early March, when he finished third in the Inverness half marathon in a personal best of 1hr 6min 50secs.
That came just a few weeks after he became the first Aberdeen runner to crack the 14-minute barrier for 5K, recording 13:58 in the Armagh international race to help Scotland secure victory in the team competition.
However, there have been no races over the past four months because of the lockdown introduced to stem the spread of coronavirus.
Strachan said: "It has been frustrating but there's no point getting too bothered about it because there's nothing anyone can do given the circumstances.
"I have been a bit up and down during the lockdown period.
"To begin with it didn't affect me too much and I just ticked along as normal with my training.
"Then, around the end of April, I realised that I just couldn't see when my next race might be and that affected me motivationally. I need to have the carrot of a race.
"I'd picked up a couple of knee and hip niggles as well, so for the next few weeks my training was patchy. I was running, but there was no quality and I wasn't doing as much mileage as normal.
"But at the start of June I had a discussion with my coach, Lewis Walker, and worked on a new plan with a view to hopefully getting a race by late summer.
"I put in a lot of miles, hills and tempo runs throughout June, and since the beginning of this month I've been doing some faster 5K and 10K stuff, although not having access to a track has been a bit challenging.
"I was getting ready for the Scottish 5K road race championships in Edinburgh. There was a lot of talk about them definitely going ahead in September, but they were cancelled a few days ago.
"I've been very happy with the way my training has been going for the past five or six weeks, but I don't want to peak until I know for sure that I'll be racing.
"I'm deliberately trying not to get too sharp at the moment because there's no point.
"I've been doing some 1K and mile repetitions and they have been a bit of a shock to the system. I'm nowhere near what I was doing for these at the end of last year.
"I know if I had maybe three or four weeks' notice I could sharpen up and would be ready to race. But I don't want to do that when there's nothing happening."
Winter runs had promise of much to come
North-east distance runner Strachan was aiming for a track breakthrough this summer after fine winter performances.
However, the wholesale cancellation of competitions because of coronavirus put the Scotland international's aspirations on hold.
Strachan set a Metro Aberdeen club indoor 3,000m track record 8:15.12 when finishing fourth at January's Scottish championships in Glasgow.
In an outstanding run at the Armagh international 5K road race in February, he recorded 13min 58sec, the fastest time ever by a north-east athlete.
The previous fastest by any Aberdeen runner on any surface was Ian Matheson's 14:18.90 on the track in 1989.
He said: "I was looking forward to building on these performances. I was going to focus on the track and get some good 3,000, 5,000 and 10,000 races under my belt. I was even going to try a 1500 just to help with my speed.
"But none of it happened. I'm just glad I was able to get a few races done at the beginning of the year."
There is still great uncertainty as to when regular races might return, but Britishathletics has confirmed that its track and field championships will go ahead in September at Manchester Sports City.
Strachan said: "There's a 5,000m there, but I don't know if I'd get a place. The qualifying time is 13:57.50, while my Armagh time is 0.5 seconds slower than that. And because my time was on the road as opposed to the track, it might not count.
"I'll look into the possibility, but it's not one I'd say I'll definitely be doing."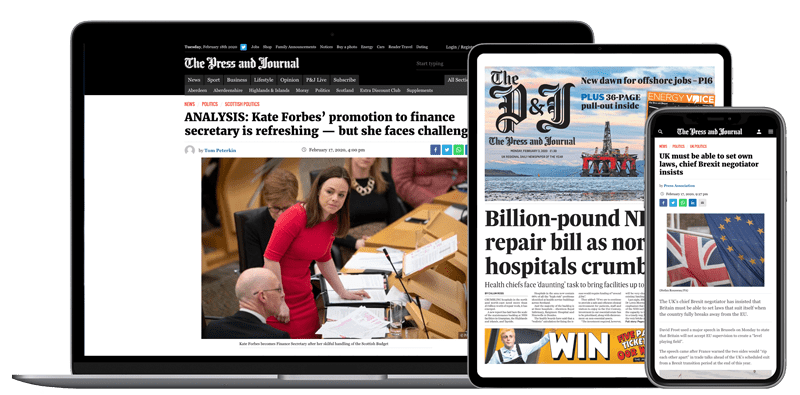 Help support quality local journalism … become a digital subscriber to The Press and Journal
For as little as £5.99 a month you can access all of our content, including Premium articles.
Subscribe