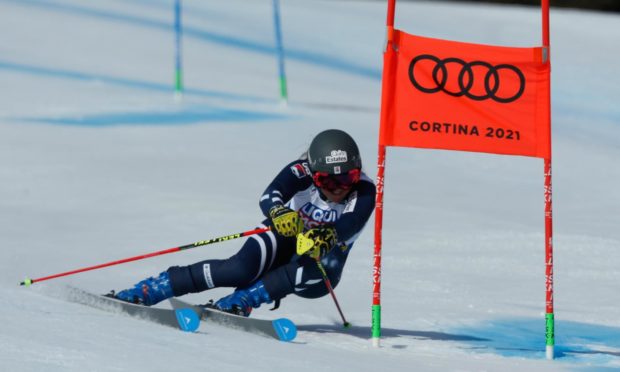 Torphins Olympian Alex Tilley has finished 17th in the giant slalom at the FIS Alpine World Championships in Italy.
It is the 27-year-old's best-ever result in the giant slalom at worlds, having previously finished 35th (2015) and 30th (2017).
Alex Tilley @AlexSkiTilley has just achieved her best ever Giant Slalom result at a @fisalpine World Championships – 17th at @Cortina2021!

Were you watching? 👏📣

📷: @agencezoom#GBSnowsport pic.twitter.com/IecL7caF1f

— GB Snowsport (@GBSnowsport) February 18, 2021
Watch footage of Tilley's second run below:
"Can she keep this level of intensity?"@GBSnowsport's @AlexSkiTilley with a solid second Giant Slalom run at the World Championships 🇬🇧#Cortina2021 pic.twitter.com/hOc1O40bNJ

— Eurosport UK (@Eurosport_UK) February 18, 2021
Tilley represented Great Britain in the 2018 Winter Olympics in PyeongChang, South Korea, competing in both the slalom and giant slalom.