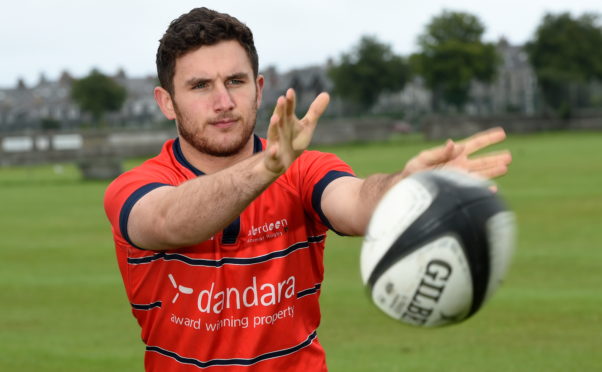 Doug Russell wants Aberdeen Grammar to stay true to their attacking intent and maintain their promising start to the season.
Grammar racked up 44 points on the road last weekend in an impressive victory over Selkirk and face further Borders opposition this weekend, with Jed Forest heading to Rubislaw.
The club's first season back in the Premiership has started with two wins from their opening three games, which started with a 30-17 home win over Edinburgh Accies.
Russell will not get carried away with their early performances but hopes they stick to their guns against Jed.
He said: "We have learned from last week and weeks previous that we play our best rugby when we trust playing it out wide. If we continue to have faith in our attack, especially playing expansive rugby, we'll hopefully continue to get results.
"We cant take any game for granted. Last year in the league it was really tight between first and seventh. You're one loss from dropping down the league and one win from jumping up.
"Beating Selkirk was absolutely massive for us. I'd never been down there and won. It's a tough place to go and it was fantastic for us on the back of the Glasgow Hawks game.
"Jed had a good result last weekend against Glasgow and will be difficult opponents. But we've had good preparation with the win last week."
Back Russell has been impressed with the summer additions of Jamie Troup, Paddy Ritchie and Nathan Brown, who have already contributed to Grammar's fortunes.
He added: "Jamie played his first game for us last week and did really well. It was the same as Paddy when he's come in.
"Nathan has scored six tries in his first three games and the boys have been really impressed. They're young guys so hopefully they can stay in Aberdeen for a wee while and help us out.
"We've got more depth this year which is really important at this level. It wasn't as great last year but we're now in a much better place."