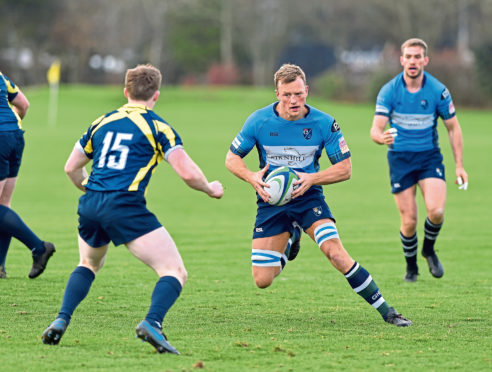 Gordonians head coach Ryan Morrice is hoping the elimination of surprise can give his club's National 2 survival hopes a shot in the arm in the second half of the season.
The National 3 champions have found life tough going this term and find themselves second-bottom – five points behind Falkirk, at the halfway stage.
The Aberdeen men have it all to do and, with three matches remaining before the winter break, Morrice is hoping to see his side end 2019 with a flourish.
But it will be easier said than done as the three opponents to end the year are in the top half of the table.
The first challenge comes at fifth-placed Peebles tomorrow.
Morrice said: "It's a tough finish to the year with three games against sides in the top six but we're taking each game as it comes and we'll see where it takes us.
"Apart from Newton Stewart every game has been a step into the unknown for us but we're now into the second half of the season and we know all about the threats of each opponent we'll face.
"There will be no surprises at all and the challenge for us is to keep working hard and try to pick up some points before the winter break."
Morrice's men missed out on securing what would have been their third win of the season last weekend when they lost 19-17 at Newton Stewart but the Gordonains coach insists there were positives.
He said: "We got off to a bad start and left ourselves a long way to go to get back into the game.
"You cannot give teams 13 points of a start and they claw it back at this level and unfortunately we left ourselves with it all to do by starting the game as poorly as we did. We actually played pretty well and it was certainly a much improved performance on our recent displays.
"We know we left a few points out there and we couldn't quite get the reward for some of the good passages of play we had when were on top."
Wins have proven hard to come by for the Dons in National 2 but Morrice hopes consistency of selection can change the club's fortunes heading into 2020.
He said: "We'll have close to the same team which played last weekend and that's welcome at this stage of the season.
"We've had problems with continuity this season and the constant chopping and changing of players has been a factor but hopefully we will continue to have the same side available between now and Christmas."