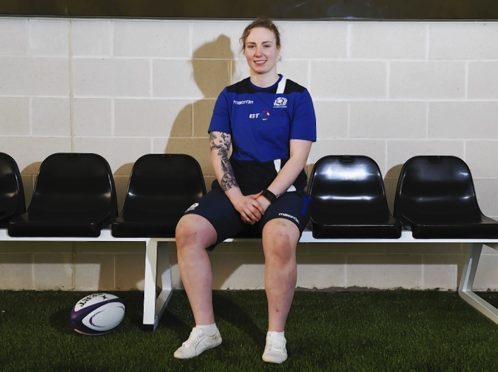 Scotland number eight Jade Konkel aims to fulfill a career-long dream in 2020 by reaching the women's rugby World Cup.
The Scots will have the chance to secure automatic qualification for next year's tournament in New Zealand, with a spot up for grabs for the winner of a four-team Rugby Europe tournament in September.
Should they fail to qualify through that pathway but finish second, another chance will be afforded to Philip Doyle's side by the Repechage tournament, which will involve teams from across all continents vying for one additional place.
Harlequins women player Konkel, who was born in Inverness and grew up on the Black Isle, was part of a Scots team that defeated Spain 36-12 in a test match in Almeria on Sunday, in their first fixture of the new year.
With Scotland aiming to qualify for their first World Cup since 2010, Konkel is determined not to let the opportunity pass.
She said: "Everything we have been doing is all building up to qualification, and preparing us for September.
"It has flown by – we have been talking about September 2020 for well over a year now.
"We are building up to the Six Nations and it should be really interesting to see where we're at with the new head coach in place. From only having him since the summer, we have definitely come a long way but still have a long way to go.
"Personally, I have been wanting to be at a World Cup since 2013.
"Every single year, it has been another step closer. We missed the World Cup in 2014 narrowly, and then we missed the World Cup in 2017 which came down to a conversion or a try.
"We keep saying we are going to make the next World Cup but we have to this time – I can't miss three World Cups. Everyone knows how much is riding on it."
Konkel recently clocked up her 40th cap in a 24-20 loss to Japan in November, and having been part of a Scots side which ended a seven-year wait for a Six Nations victory against Wales in 2017, she reflects fondly on her international career.
Konkel, who made her Scotland debut against England in 2013, added: "To know that I have officially hit 40 test matches is amazing. I never thought I would get one let alone 40. Hopefully I will be hitting 50 in no time.
"Being from up north in a really quiet place where I didn't grow up with much playing rugby around me, it's pretty amazing.
"You put in the hard graft and work as hard as you can to be given the opportunity to wear the shirt. Every time you take it off, it's not your shirt. You are hoping to perform in it, and then get it back again to do another job.
"It's an amazing feeling every time – and it's something that never gets old."
Konkel moved to Harlequins in summer 2018, but was sidelined until November that year due to a shoulder injury.
The 26-year-old, who became Scotland's first full-time professional women's rugby player in 2016, feels she is reaping the benefits of playing for Quins, who are top of the women's Tyrrells Premier 15s table.
She added: "Finally getting to play out the end of last season, and coming into this season fully fit has been really nice.
"The range of players we've got is amazing, we've got so many different internationals and players who are at the top of their game.
"Being contracted with Scotland and loaned to Harlquins means I've got such a great setup.
"Harlequins are so good at making sure we've got that day-time training, and with the England players being professional we've got those day-time skill sessions.
"Playing with the players around me, my game knowledge has got a lot better. I can definitely keep looking at the way other people play, and learn little bits from then.
"Hopefully they get the same from me. We are currently sitting top of the table, but Saracens are a game behind us. They just beat us before Christmas, but hopefully the next time we play them we will be able to get that back.
"Hopefully we can keep building and earn a place in the semi-finals, and then the final where we can hopefully take away the Championship title."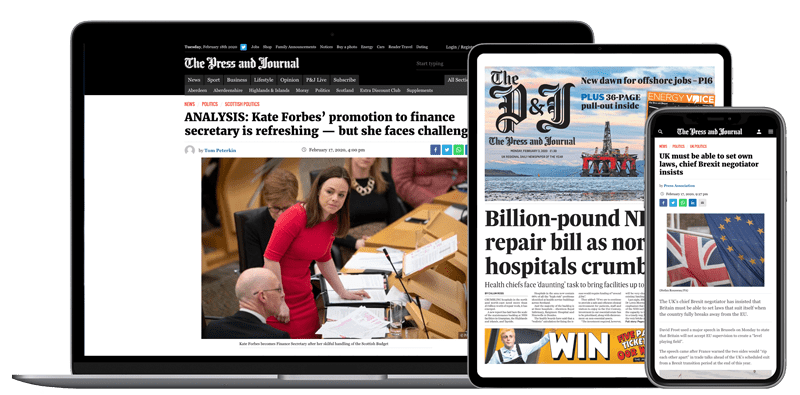 Help support quality local journalism … become a digital subscriber to The Press and Journal
For as little as £5.99 a month you can access all of our content, including Premium articles.
Subscribe