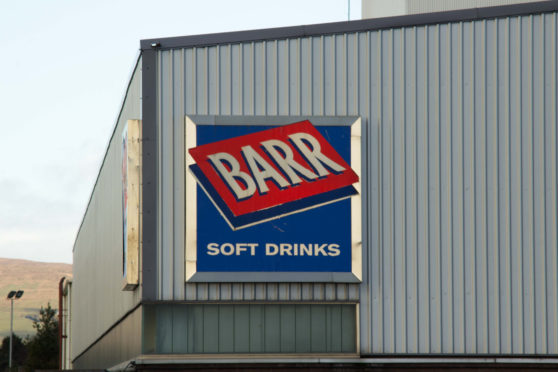 Irn-Bru firm AG Barr has had its contract to sell and distribute Rockstar energy drinks terminated.
Cumbernauld-based Barr, which produces and markets some of the UK's leading soft drink brands, said the deal would end on August 23, although it would likely continue to manufacture, sell and distribute Rockstar until November 1.
Rockstar – made under licence from the brand's US-based owner – contributed about 8% of Barr's total sales volumes in the last full trading year.
In accordance with the terms of the contract, a one-off compensation payment will be paid to Barr, to be calculated after the termination date.
Meanwhile, in a Covid-19 trading update, Barr said: "We have continued to prioritise the safety and wellbeing of our employees, suppliers, customers and consumers.
"We have successfully introduced a range of enhanced safety and hygiene measures across all our operations.
"Thanks to the adaptability, resilience and commitment of our workforce, we have maintained continuity of production and continued to deliver our normal high levels of service and quality."
The company added: "We have taken prudent measures to conserve cash and control costs.
"Our balance sheet remains strong and the business continues to generate positive cash flow.
"As previously announced, trading continues to be adversely impacted by the Covid-19 lockdown measures introduced on March 23 2020, with trends affecting our major retail, impulse and hospitality channels continuing as previously indicated.
"At the current time, it remains difficult to predict how the balance of the financial year will evolve, with the easing of lockdown restrictions and resulting impact on consumer purchasing patterns."
Barr – whose shares rose nearly 1% to £4.81 – said more details of the Rockstar contract termination, as well as the group's first half trading performance, would be included in a further update on July 28.
The company's annual general meeting will be held at its head office on Thursday.