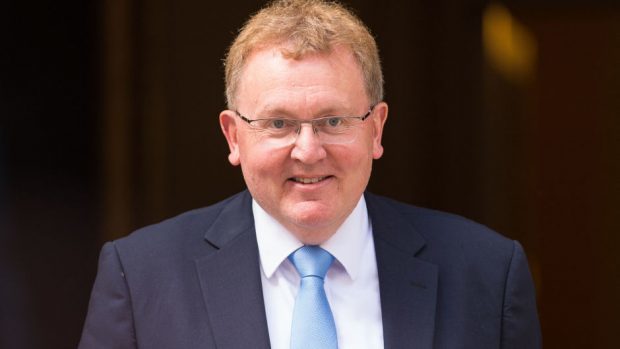 Scottish Secretary David Mundell today hailed an "important moment in the story of our nation" as the Scotland Bill entered the final stage of its journey towards becoming law.
The bill returns to the House of Commons to consider the amendments made in the House of Lords.
Under the legislation, control of income tax rates and thresholds, as well as new welfare powers, will be transferred from Westminster to the Scottish Parliament.
Speaking to members of the Scottish Youth Parliament on a visit to the Scotland Office's London headquarters yesterday, Mr Mundell said it meant the UK Government had delivered on its pledge to turn Holyrood into a powerhouse parliament fit for a 21st century Scotland.
He added afterwards: "This is an important moment in the story of our nation.
"The completion of the Scotland Bill will see us move on from the constitutional debate in the aftermath of the referendum and on to an exciting new era in Scottish politics.
"The people I met from the Scottish Youth Parliament will encounter a very different political landscape to the one we have now – and one which will be almost unrecognisable from the devolution settlement of 1999.
"It will see Holyrood transformed into a parliament which has real power and also real accountability, one which takes big decisions about how much income tax we pay and how our welfare system is designed."
He called on all of Scotland's political parties – ahead of May's Holyrood elections – to set out how they will use the new powers and their plans for the country.
Mr Mundell went on: "There will no longer be anyone else to point the finger at if promises made become promises broken because policies could not match campaign rhetoric. The buck really will stop at Bute House.
"But, most importantly of all, this Bill delivers what the people of Scotland called for in the independence referendum – a legislature with powers which, if used well, can help grow our country and see it fulfil its true potential in conjunction with colleagues in the UK Parliament.
"By working together, Holyrood and Westminster can multiply the benefits to Scotland. There will be areas where both parliaments will share a space and both will have our country's best interests at heart."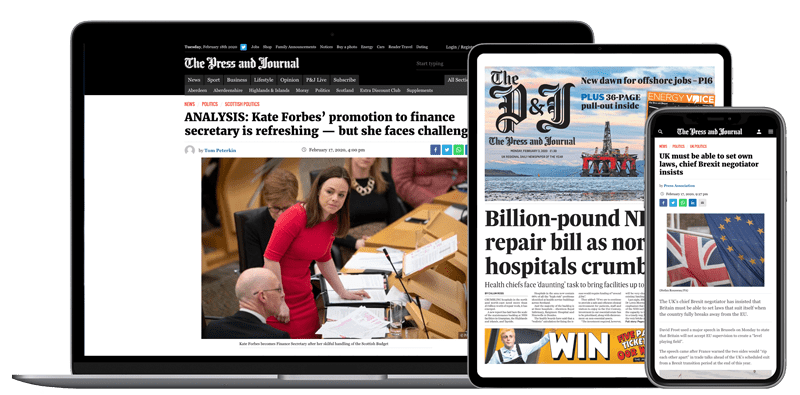 Help support quality local journalism … become a digital subscriber to The Press and Journal
For as little as £5.99 a month you can access all of our content, including Premium articles.
Subscribe