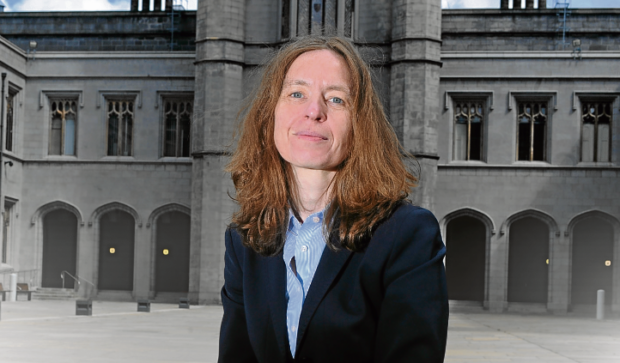 Maggie Bochel is director of Aurora Planning and former head of planning at Aberdeen City Council
Planning decisions impact on the quality of life of every citizen, every day. That's one of the reasons why many of us feel so passionately about it. And why progress of the Planning (Scotland) Bill through the parliamentary process is of particular interest.
While the proposals in the Bill may be new, there is an element of Groundhog Day in terms of what it aims to achieve. Only 12 years ago, the Planning etc. (Scotland) Act 2006 made a commitment to make the planning system more efficient and inclusive. The current Bill aims to create a more effective, fair and transparent system, balancing the need to secure appropriate development with views of communities and protection of the environment.
I very much welcome the Bill's focus on delivery; the constant cycle of preparing plans without realising the positive outcomes they promise is as frustrating to planners as it is to developers and communities. But will the Bill's proposals meet expectations any more than the Act that it will ultimately replace?
Planning in Scotland is plan-led, decisions on planning applications made in accordance with the development plan, unless material considerations indicate otherwise. The development plan for the north-east comprises the Strategic Development Plan (SDP) and Local Development Plans for Aberdeen and Aberdeenshire. It has served our area well, ensuring an ambitious growth strategy integrated with regional transport and economic strategies.
The Bill, however, removes SDPs, giving more authority to national planning policy and hence eliminating a significant degree of local accountability and, potentially, commitment to delivery. That is a retrograde step.
At the other end of the geographical spectrum, the Bill gives communities the opportunity to create Local Place Plans, allowing places to be planned by and for those who live and work there.
Lack of a defined procedure for their preparation may though mean that as much time is spent agreeing the procedure as preparing and implementing the plans. And of course, not all communities are equally well resourced to capitalise on this opportunity.
Meeting the need for new homes (estimated at 54,750 for the north-east) was a key driver behind the planning review.
Whilst that aspiration is to be commended, care must be taken not to lose sight of the fundamental purpose of planning, to create great places.
A continued focus on quality, not just of buildings but also of spaces around buildings, will be crucial.
Availability of services and infrastructure to support new development is essential for planning to deliver quality development, an issue frequently raised by communities. Lack of funding for such infrastructure has long been a frustration for councils, communities and developers, particularly during our boom years when demand for new offices and houses put increasing pressure on an already creaking infrastructure.
The Bill's proposed infrastructure levy, to provide certainty on the level of developer contributions and the infrastructure they would provide, is therefore very positive.
Much in the Bill will depend on secondary legislation, still to be developed, and so it is difficult to be definitive at this stage about the potential impact of many of the proposals. But planning is rarely able to please all of the people all of the time and so it will continue to be a challenge to deliver a system that is accepted as working for everyone.