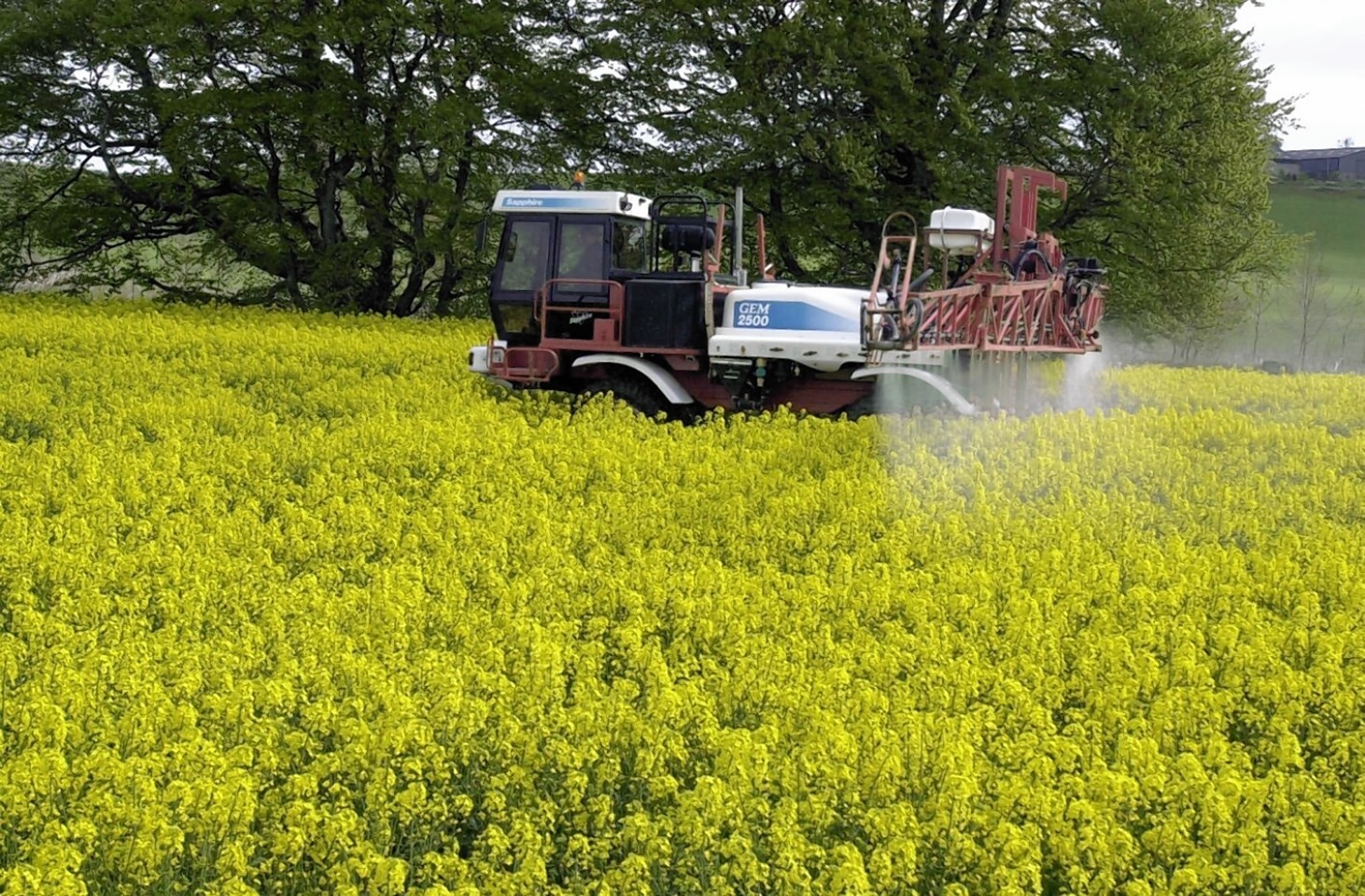 Scottish farmers who have failed to comply with crop spraying legislation introduced last year are falling foul of assurance auditors this harvest and have had their grain rejected for premium markets.
A number of farmers have already failed to meet the standards set by the main assurance body, Scottish Quality Crops (SQC), which allows grain to be marketed to maltsters or for milling. And SQC executive director Alistair Ewan has warned that other new mandatory rules will be introduced later this year.
He said he was concerned that some growers had not understood that so-called grandfather rights for spray operators born before 1964 have now expired. A city and guilds qualification for spray operators became compulsory at the end of last year.
"This applies to those individuals who were born on or before December 31, 1964, and who are currently applying plant protection products authorised for professional use on crops, land, produce, materials, and buildings which are owned, occupied or rented by them or their employer," he said.
"A certificate of sprayer training on its own is not acceptable."
Mr Ewan said only a handful of farmers have been caught out so far, but harvest is still at an early stage and if operators have sprayed fields in the spring and summer without a certificate, there is no way of rectifying the situation.
"We're worried there will be more," he said. "These crops will be uncertifiable and difficult to market in today's conditions."
The grain could still be sold through inter-farm trade, but at a lesser value.
Mr Ewan pointed out that another trip wire awaited the industry with the introduction of new legislation in November. At that point pesticide application equipment that is more than five-years-old will have to be inspected at regular intervals. He added: "This legislation will affect sprayers with booms greater than three metres which must be inspected at least once by 2016, at intervals of no more than five years between 2016 and 2020, and no more than three years after 2020. Knapsack sprayers and handheld equipment are an exception."