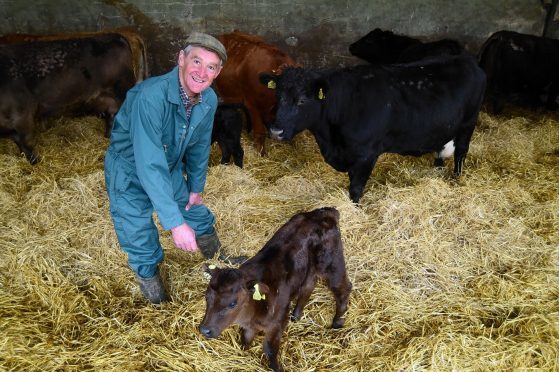 Shadow Cabinet Secretary for Rural Economy and Connectivity, Peter Chapman, has been confirmed as the keynote speaker for a specialist farming event next month.
Mr Chapman, who is also an Aberdeenshire farmer, will discuss land reform and Brexit at the event on the morning of Friday, November 18.
The event, which is a Press and Journal Morning Briefing, is being held in conjunction with law firm Turcan Connell.
Joining Mr Chapman at a panel session on the day are Turcan Connell partner and agricultural law specialist, Grierson Dunlop, and NFU Scotland vice-president Andrew McCornick.
Mr Chapman, who is a north-east region Conservative MSP, said: "I hope that as many people as possible will attend what looks set to be a very interesting and topical debate relating to vital issues for agriculture as the UK charts a new course away from the European Union."
He said Brexit presented an opportunity to establish a new subsidy system outwith the EU that was targeted towards the specific needs of Scottish agriculture.
"We must ensure that the voice of the Scottish farming industry is heard in the Brexit negotiations, but for that to happen we need the Scottish Government to work constructively with the UK Government," added Mr Chapman.
A critic of the recently passed Land Reform (Scotland) Bill, Mr Chapman said government needed to focus on how land was used, rather than focusing on owned it.
He will share more of his views on the bill and issues such as tenancy agreements, sporting rates and community ownership at next month's event.
The event takes place at the Thainstone Centre, Inverurie.
For more information and to purchase tickets, priced £20 plus VAT, visit www.pandjbriefings.com or contact Kerry Findlay at kefindlay@dcthomson.co.uk or on 01382 575336.
* Turcan Connell is the UK's premier private client law firm. The vision for Turcan Connell has always been to offer all the professional advice under one roof that an individual might need during their lifetime. This means offering a full range of legal services alongside a complete range of tax services. Turcan Connell believe that this joined-up, interdisciplinary approach of combining legal and tax expertise really sets them apart and enables them to provide the very best advice and counsel to clients