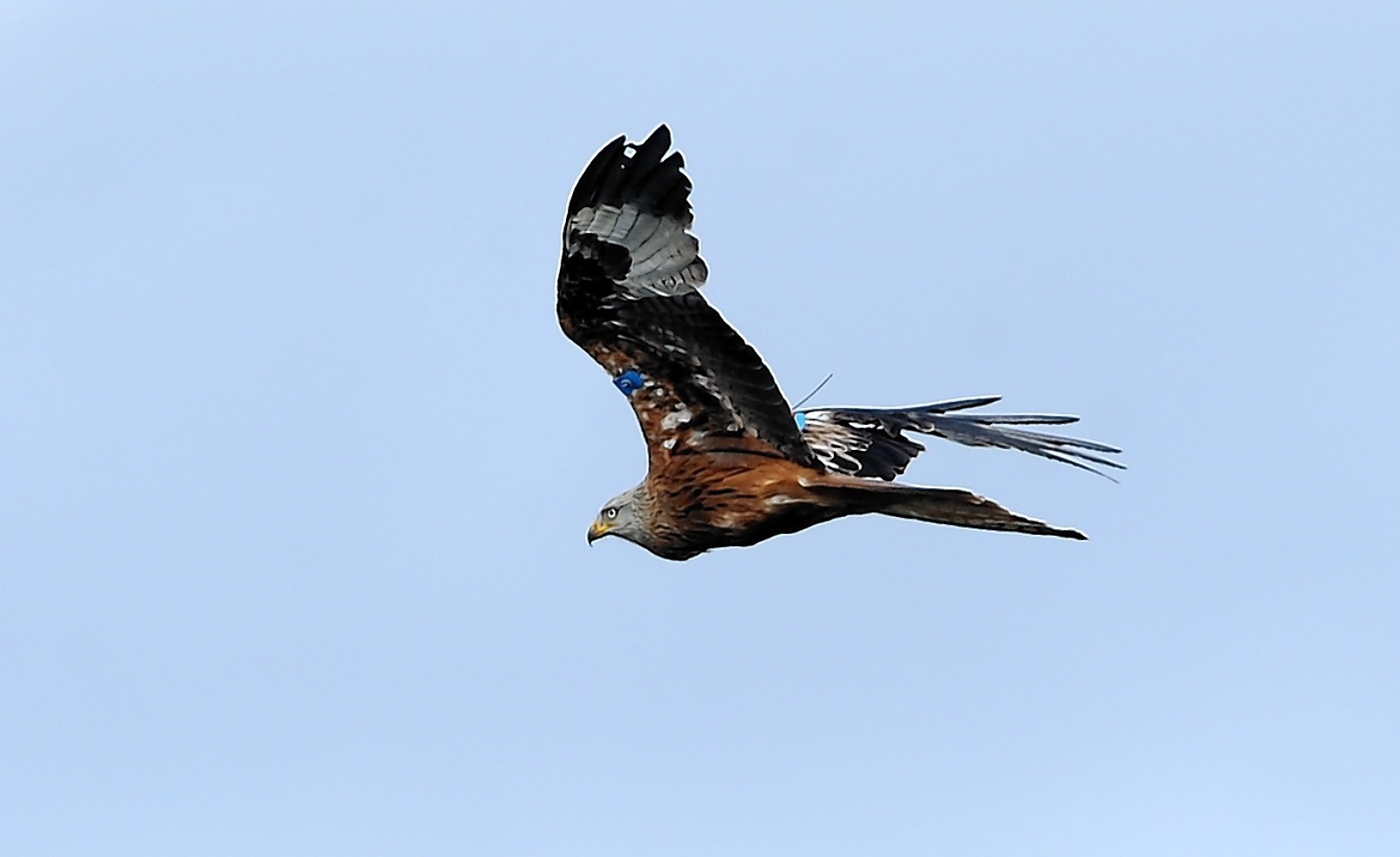 Illegal killing has contributed to the slow growth of the red kite population in northern Scotland, according to a new report.
While reintroduced red kite numbers are on the rise throughout much of Scotland, with at least 283 pairs in 2015, the Scottish Natural Heritage (SNH) report found the population in the north continues to grow more slowly than elsewhere.
There are currently about 70 breeding pairs in north Scotland but officials said if there had been no illegal killing there could have been as many as 1,500 pairs.
It also estimates there could still be around 131 pairs by 2024 and, in the longer term, there could be about 550 pairs by 2044.
Of 57 dead red kites recovered between 2007 and 2014, 42% were confirmed to have been illegally killed.
This was similar to a previous study which found that 40% of recovered dead birds were confirmed to have been illegally killed throughout the period from the start of the reintroduction in 1989 up to 2006.
Environment Secretary Roseanna Cunningham said: "It is, of course, good news that red kite numbers are increasing in Scotland.
"It must be said that it is extremely disappointing that this success is being lessened by illegal persecution of these magnificent birds.
"I want to be clear that wildlife crime is not acceptable in a modern Scotland and this is why we are doing all we can to end the illegal killing of birds of prey and working in partnership with stakeholders to achieve that."
The report, commissioned by SNH and carried out by RSPB's Centre for Conservation Science, also considered the potential risks of proposed wind farms and found there could be up to two bird deaths a year linked to the developments.
A cause of death which has occurred more regularly in recent times has been the effects of accidental poisoning from legal rodenticides.
Land managers are being advised to follow best practice for rodenticide use to minimise the risks of poisoned rodents being available to kites and other raptors.
Duncan Orr-Ewing, head of species and land management for RSPB Scotland, said: "This study indicates that the north Scotland red kite population should be much larger.
"Illegal killing is the principal threat despite the fact that the red kite poses no threat to any land use interests."
A Scottish Gamekeepers Association (SGA) spokesman said: "The SGA played a significant role in the Scottish Government's pesticide disposal scheme last year and, along with partners on both sides of the border, have been running accredited rodenticide courses in 2015 and 2016 for gamekeepers as part of the official UK stewardship scheme aimed at wildlife-friendly, best-practice pest control."