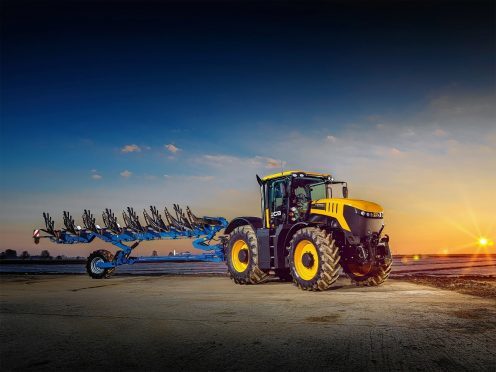 JCB is preparing to unveil its new Fastrac 8000 Series of tractors at the LAMMA event in January.
The machinery giant will showcase the new Fastrac 8290 and 8330 tractors at the event, which takes place in Peterborough on January 18-19.
It said the new series offered increased power and performance, a new cab providing class-leading levels of comfort and all-round visibility, and a fully hydrostatic steering system – a first, according to JCB, for a high-speed tractor.
"The new tractors represent a significant step-up in performance with heavy draft equipment, demanding pto-driven implements and heavy trailers, tankers and spreaders, with the 8330 clearly being the most productive Fastrac ever built," said JCB.
"The new-look machines share their styling and a number of features with the highly successful 175-235hp Fastrac 4000 Series tractors but are clearly in a different performance league. The Fastrac 8290 is powered by an 8.4-litre six-cylinder engine developing peak output of 228kW (306hp), while in the Fastrac 8330 this twin turbo engine is tuned for 260kW (348hp).
"That is 32kW (42hp) or 14% up on its predecessor, with 1440Nm of torque (10% more) at just 1500rpm enabling the tractor to 'hang on' when faced with an increasing load or an incline, whether on the road or in the field."
The company said tractors in the series featured a multi-mode CVT transmission with bespoke JCB control software, which provided the operator with different powertrain control strategies for maximum performance, economy or consistent ground or pto speeds.
"There is even a choice of seamless speed adjustment or the unique 'powershift' mode that adjusts ground speed in steps," added JCB.
It said during heavy draft applications, JCB Activ Traction draws information from a radar speed sensor, hydraulics position control and cruise control to manipulate engine torque and maintain traction for the most cost-efficient performance, making the most of the Fastrac's unique balanced weight distribution. In other situations, selective brake actuation prevents one wheel from spinning on a loose or uneven surface.
Another advanced feature of the series – the JCB Hill Hold – automatically keeps the service brakes applied after the operator has brought the tractor to a halt (at a road junction, for example) and releases them only once the transmission is activated when the way is clear to move off.
In addition, a unique dual circuit hydrostatic steering system and transmission-driven emergency pump provide essential fail-safe protection in light of the tractor's 70kph top speed.
Another new feature of the series – JCB Rapid Steer – halves the number of turns lock-to-lock when engaged, making life easier for the operator during headland turns and other manoeuvres below 10kph. The steering system is compatible with satellite guidance for precision hands-free bout matching.
Lastly, JCB said the new Command Plus cab has been designed to provide space, comfort and practicality in abundance, with deep door glass and side windows, and wide lower windscreen glazing, providing good visibility all round, as well as natural ventilation through the opening rear three-quarter windows.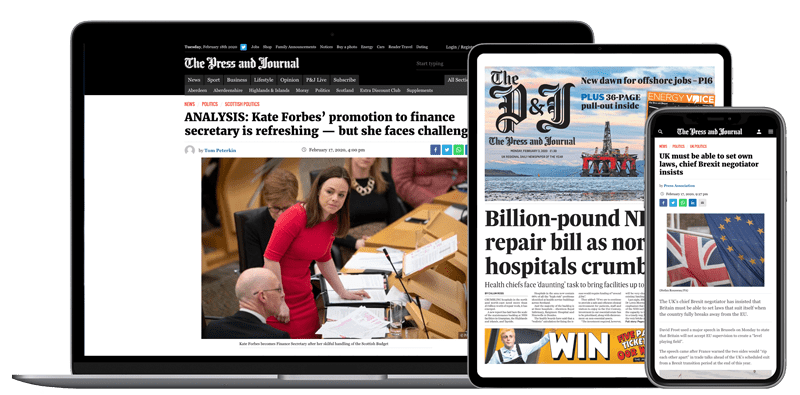 Help support quality local journalism … become a digital subscriber to The Press and Journal
For as little as £5.99 a month you can access all of our content, including Premium articles.
Subscribe