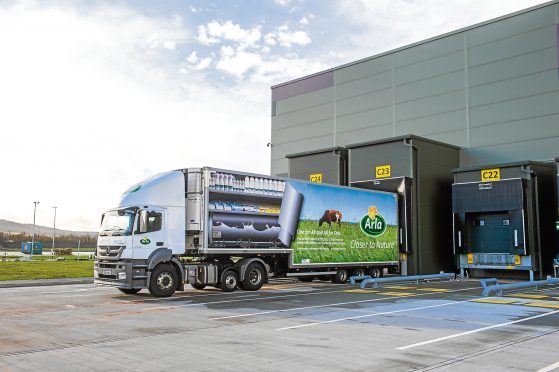 European dairy giant Arla has called on the UK Government to publish a new UK agricultural policy as soon as possible.
Tomas Pietrangeli, who is managing director of the European farmers' co-operative's British division, Arla Foods UK, made the plea at the IDF World Dairy Summit in Belfast.
"The farmers that own Arla and the dairy industry as a whole need to know urgently what the government plans look like for the future of food and farming," said Mr Pietrangeli.
"That means the early publication of a new agriculture policy next year. Any delays will be detrimental to our industry due our long-term planning cycles."
He said the outcome of talks on future trade deals, post-Brexit, would have huge implications for the dairy sector.
"If we had a no deal and there is no transitional agreement in place, that would have potentially much bigger implications for the dairy industry and, ultimately, UK consumers," added Mr Pietrangeli.
"It would likely lead to a World Trade Organisation (WTO) default position where dairy tariffs are high in a low-margin industry."
He said the economic contribution made by Arla to the UK economy was huge, with the company's UK farmer owners contributing £820million and the company's total economic footprint in the UK totalling £6billion.
"The contribution made by our business and farmer owners across Europe to the UK economy would come under severe pressure if Brexit negotiations lead to significant restrictions on free trade and quotas," he added.