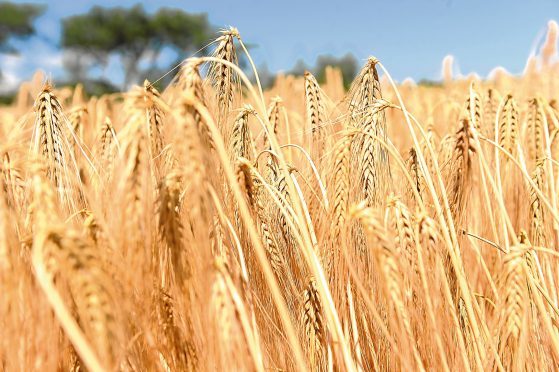 A Scottish researcher has been awarded more than £600,000 to tackle the problem of skinning in barley crops.
Sarah McKim, based at the James Hutton Institute, will investigate skinning and develop tools to track it in breeding populations.
"Skinning occurs when the barley grain husk does not completely adhere, or 'stick', to the barley grain. This is a problem during malting, where barley grain is processed for brewing and distilling, as skinned barley performs badly and cannot be used," said Ms McKim.
"Skinning also reduces the amount of time that the barley grain can be safely stored.
"While we know that husks stick due to a sticky layer on the grain surface, we know very little about its chemical nature or how it is made. However, our preliminary data suggests that changes in the surface wax production are key."
Ms McKim will study the waxy surfaces, known as cuticles, on barley grain and look at how these vary in varieties that show different degrees of skinning.
She aims to identify the genes responsible for altered wax production in different cultivated barley varieties.