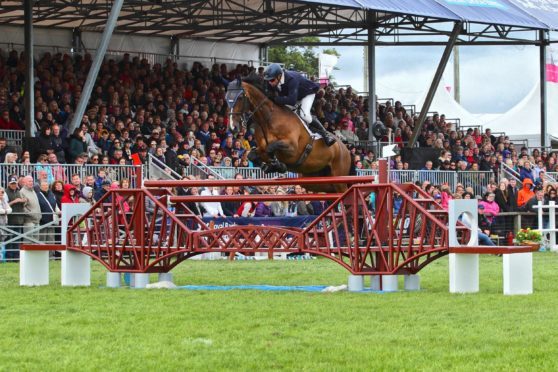 Royal Highland Show organisers have increased the prize money for the Grand Prix show jumping contest at this year's event.
The Grand Prix, which is one of the largest equestrian events in Scotland and the north of England, will also be renamed the Spire Edinburgh Hospitals Grand Prix for the 2018 show.
International course designer, Mark McGowan, will design the course again this year for the contest on Saturday, June 23.
At last year's event, winner Keith Shore was the only rider to achieve a round one clear with Mystic Hurricane.
"The Royal Highland Show is a premier event for the equestrian world," said the Royal Highland Show manager, David Jackson.
"It is truly inspiring to witness the skill and dedication that the competitors bring to the competition.
"We continue to invest in the showground and, in particular, the show jumping facilities.
"The Olympic standard all-weather jumping ring has proved a great success and assures competitors of a perfect jumping surface."
The Royal Highland Show takes place on June 21-24 at Ingliston, Edinburgh.