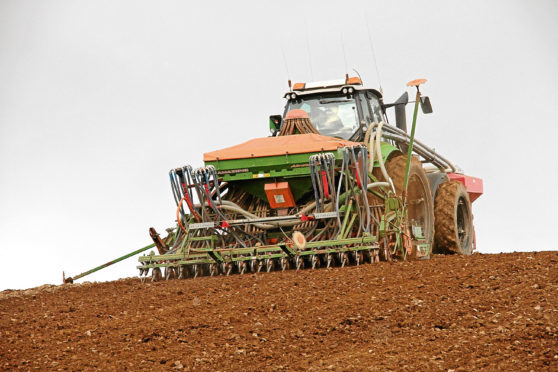 The Scottish Government has written to the European Commission seeking a derogation to ditch the much-detested three-crop rule for 2018.
The three-crop rule, which has been widely criticised by industry, is part of greening requirements under the Common Agricultural Policy (Cap).
It requires farmers growing more than 75 acres of arable crops to ensure their rotation includes at least three crops, with the main crop accounting for no more than 75% of the planted area and the third crop no less than 5%.
Rural Economy Secretary Fergus Ewing said he was seeking exemption from the rules for 2018 as a result of last year's wash-out harvest. He said poor conditions at harvest resulted in a 20% reduction in the area of winter crops sown, and delays to spring work had reduced the options available to growers to comply with the rules.
"Given the ongoing weather conditions, it will require a period of continuous dry weather to allow spring planting to move forward," said Mr Ewing.
"As such, I can confirm that I have written to Commissioner Hogan (European agriculture commissioner Phil Hogan) seeking a one season derogation from the three-crop rule. This is a sensible approach, which if agreed by the EU, would provide some much-needed relief to farmers across Scotland." NFU Scotland president Andrew McCornick said there was a "clear and justifiable case" for the derogation.
He added: "With autumn plantings substantially down on the year and the cold, wet conditions this spring working against ground preparation and planting, the window of opportunity to plant and establish spring crops in 2018 is closing and meeting the three-crop rule for many farmers would be almost impossible."
He called on the EU for an answer to the request as soon as possible.