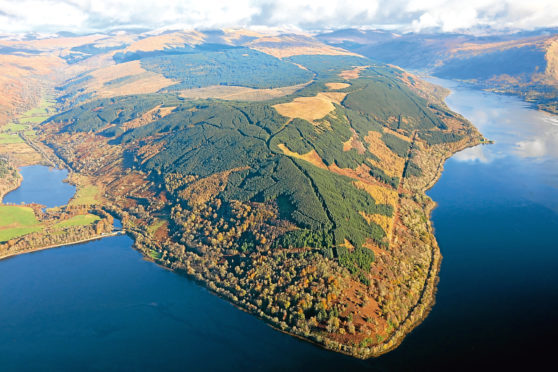 An extensive commercial forestry plantation at the head of Loch Fyne has been launched to the market with a price tag of offers over £8million.
Dunderave Forest, which stretches across more than 3,050 acres, is being offered for sale in two lots or as a whole.
Marketing agent John Clegg & Co said the forest, located near Inveraray in Argyll, boasts significant potential for timber revenue both now and in the future.
The majority of the main commercial forest, which was established between 1971 and 1994 on the slopes overlooking Loch Fyne, comprises high-yielding sitka spruce of which a large proportion is ready for felling now.
The forest, which dates back to 1850, also features oak and other native trees as well as mixed broadleaved species planted on the lower ground.
"Dunderave is an exceptional forest in a stunning location," said Fenning Welstead, of John Clegg & Co's Edinburgh office. "This is an opportunity to buy a large commercial forest which is ready for production with a rolling programme of harvesting that will take place over the next 20 to 25 years."
He said the forest was part of a large productive timber catchment area in west Argyll and its timber was largely dispatched to processors in south-west Scotland, north-west England and Ireland.
"There is a long-term forest plan in place, although the new owners are able to review elements of the plan in partnership with the Forestry Commission," added Mr Welstead.
"This forest investment will not only provide a good return from tax free income from timber sales, but also capital appreciation.
"It is an unusual offering – forests of this size do not come to the market very often – and I expect it to attract significant interest."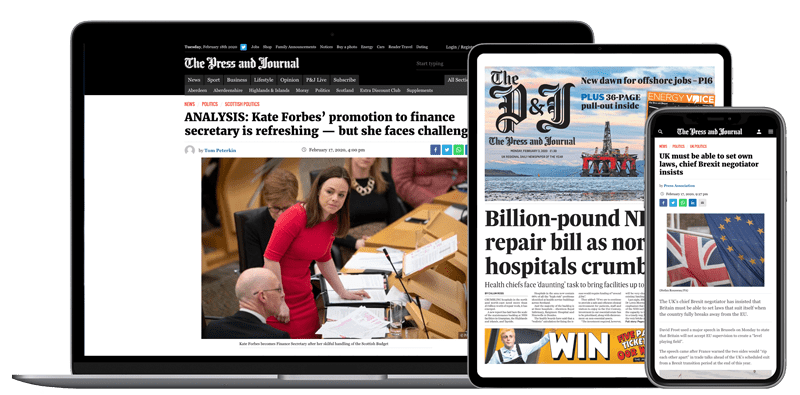 Help support quality local journalism … become a digital subscriber to The Press and Journal
For as little as £5.99 a month you can access all of our content, including Premium articles.
Subscribe