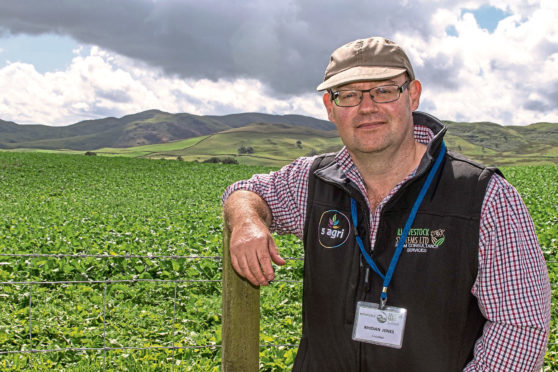 Advice on winter grazing strategies and preparing for the spring is the subject of a series of meetings later this month.
Organised by Quality Meat Scotland (QMS) as part of its better grazing programme, the meetings set out to give farmers and crofters the confidence to plan for maximum spring pasture growth and make the best grazing management decisions through the winter to achieve this.
"Winter is always a challenge for cattle and sheep producers as animal demand is always greater than grass growth rates and the weather can lead to challenging ground conditions," said QMS knowledge transfer specialist, Emily Grant.
"But decisions made about autumn and winter grazing management can have a significant impact on early spring grass availability and could help to keep feed costs low. It's important that the challenges of 2018 have as little impact on 2019 as possible."
Grassland specialist Rhidian Jones, of RJ Livestock Systems, will be the key speaker at all the meetings.
He said: "Autumn and early winter is a crucial time for managing grass to set up the farms for the spring. This year it is even more valuable given the season we have had. It is important to allocate grass and forage as accurately as possible so most of it is utilised by stock, but to do this in such a way that fields are set up for spring with high- quality grass."
The series of five meetings includes events on Thursday September 27 at the Ramnee Hotel in Forres, and on Friday September 28 at The Panmure Arms Hotel, Edzell.
All the meetings are free to attend and run from 10.30am until 3.30pm. Lunch is supplied and the event will include a visit to a nearby farm to see and discuss the practicalities of grazing management.
Places at the meetings can be reserved on the Eventbrite booking website, by searching for QMS Better Grazing, or by contacting QMS direct on 0131 510 7920 or info@ qmscotland.co.uk