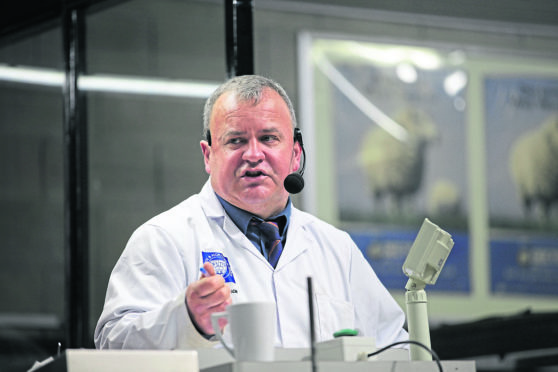 It's fair to say that Colin Slessor is fun-loving and certainly a character with a glint in his eye for the next quip.
Indeed, it is his quick wit which has seen Colin not only gain the trust of the farming community across the north-east, but rise to the position of deputy head of livestock and sheep auctioneer for Aberdeen and Northern Marts at Thainstone.
It's not bad going for a farmer's son from Buchan, who started off his career as a humble shepherd.
Colin has seen major changes in the world of agriculture during his 25-year stint at Thainstone, where he cut his teeth as a trainee.
From the devastation caused by BSE and foot and mouth to the peaks and troughs which accompany the changing price of livestock, the bidding ring perhaps lays bare the many hardships of farming.
It's far from doom and gloom though, for the auctions offer a thriving social scene.
Day-to-day life both at Thainstone and out on Aberdeenshire farms has been captured in the BBC series The Mart.
"I said at the time that I have a face for radio, but The Mart seemed to go down really well with people," said Colin.
"It was a chance for those not connected to the agricultural world to see what we do here."
Colin started out as a trainee by visiting farms and canvassing for livestock.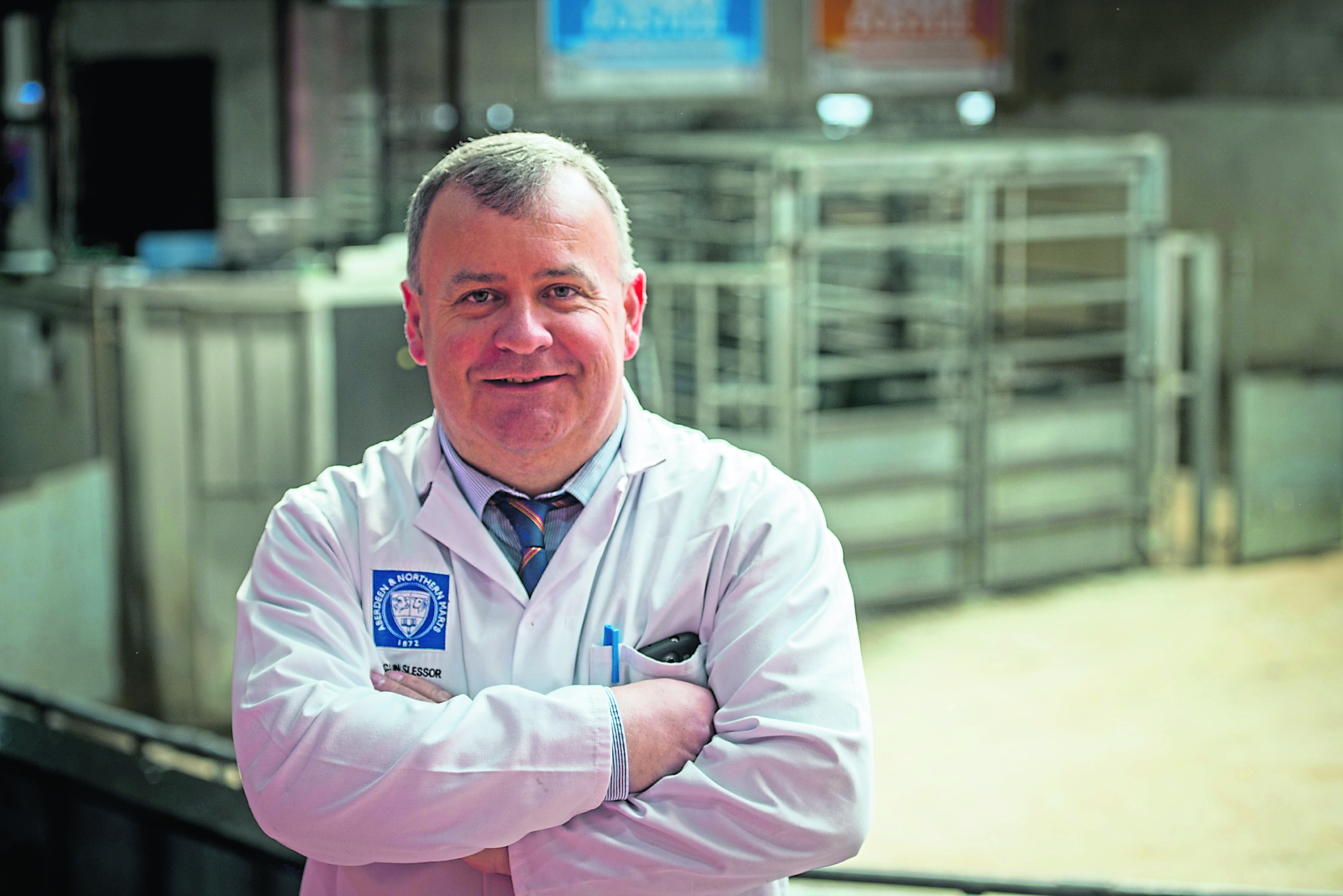 "I wanted something that was a bit different and a bit of a challenge," he said.
The experience enabled Colin to build a rapport with farmers, which he believes is vital for the trade.
"I remember my first sheep sale, it was pretty nerve-wracking," he said.
"The bidders were a blur but you learn how to handle it."
To the untrained eye, an auction might appear a fast-paced clamour which can be over in seconds.
It is in fact a highly organised process with Colin at the helm.
"I use my experience to determine the value of livestock in my mind," he said.
"There are 100 different ways you can put a bid in; it's obvious when you know what you're doing and I still get a buzz from it."
Bidders will wave their catalogue, hand, or even do a subtle wink to make their bid known.
When Colin is close to closing a deal, he raises his voice with each passing offer before knocking his pen down with a brisk tap.
"Some auctioneers use a gavel but I prefer my pen, we all have our individual style," he said.
"There are auctioneers who speak quicker than me and some who speak slower.
"Ultimately, it's your bidders who will determine the price; I think it's the best system in the world."
The mart isn't just a base for doing business though, it is the hub of the farming community.
It enables those who farm in a particularly isolated area to catch up on news, and Colin finds that even those who have retired regularly come along.
"People will maybe do business, maybe not," said Colin.
"Most people will have done three or four hours' work beforehand.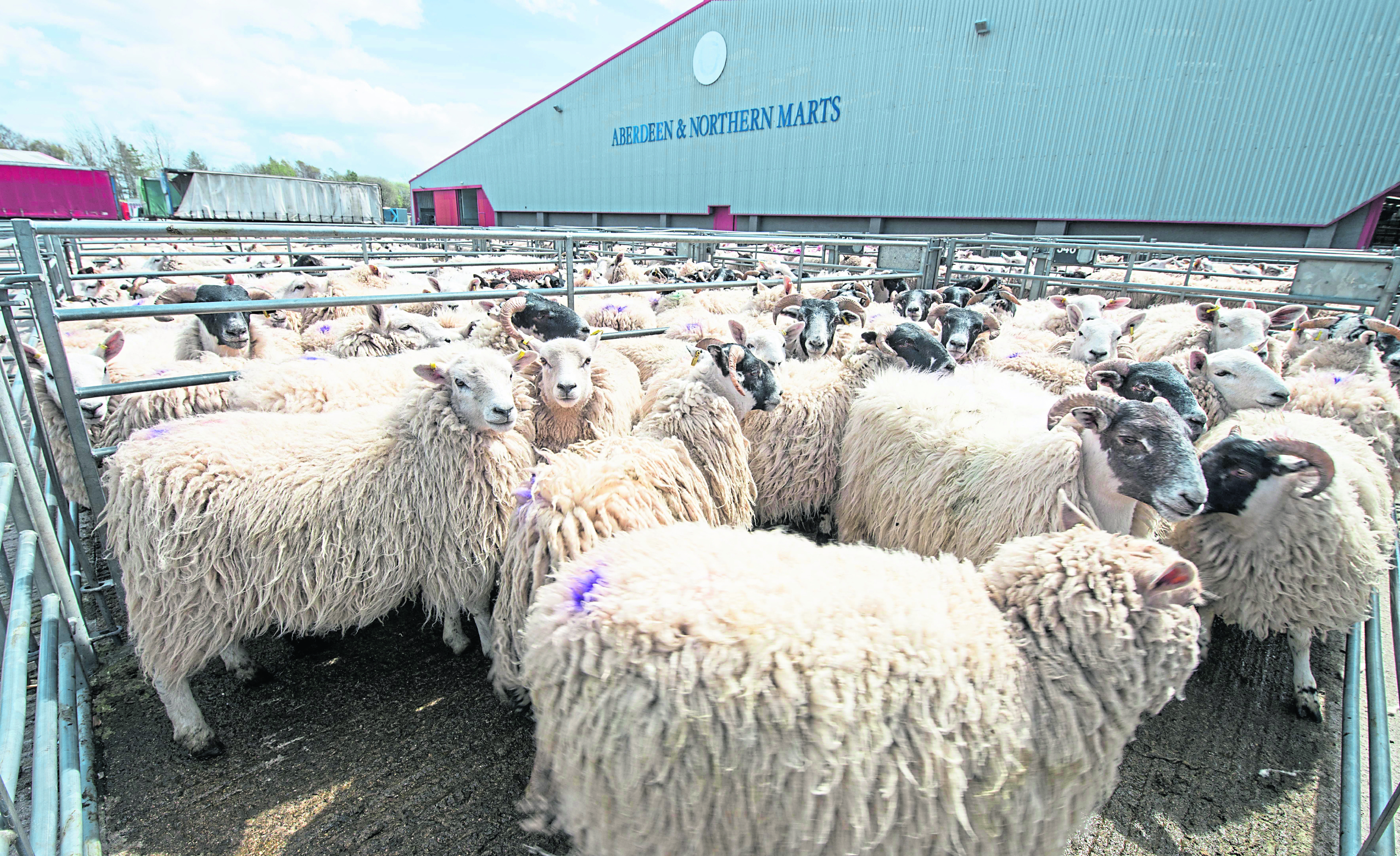 "It can be really busy on a Friday and you have to remember what is at stake.
"When stock fetches far below the asking price, it can have dire consequences on someone's livelihood.
"It can be heartbreaking because these people are trying to make a living.
"If you've got 200 lambs and they sell £5 a head less than expected, that's a loss of £1,000.
"This is real money. Farmers don't have a guaranteed salary at the end of each month.
"It could go in the opposite direction and you could get £5 per head more."
Colin now provides guidance to young trainees and believes you need to get the balance right to succeed at the job.
"To be a successful livestock auctioneer you need to have good agricultural knowledge and strong people skills," he said.
"But you also need enthusiasm, rapport and quick wit.
"This is a male-dominated industry; I think there's two female auctioneers in Scotland.
"The auctions are open to all, not just those from the farming community.
"But women in farming are exceptional at what they do and I know it is getting addressed at government level and across the whole agricultural industry."
Thainstone has an open-door policy and welcomes visitors to the centre.
Colin is a strong supporter of charity events across the north-east and recently auctioneered at Maggie's penguin parade grand auction which raised £540,000 for the charity.
"Having had cancer 10 years ago, I am proud to have helped raise thousands upon thousands of pounds at charity auctions over the years and would love people to be more aware of what we do here," he said.
"I certainly have no regrets from all those years ago, except maybe that I only have time for a paddock instead of a farm myself."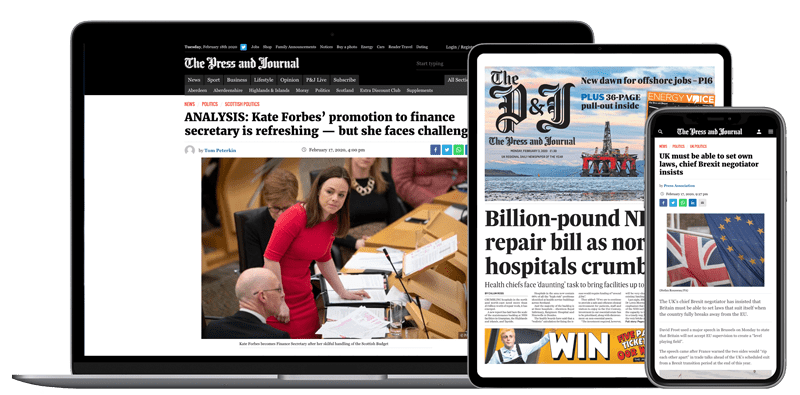 Help support quality local journalism … become a digital subscriber to The Press and Journal
For as little as £5.99 a month you can access all of our content, including Premium articles.
Subscribe