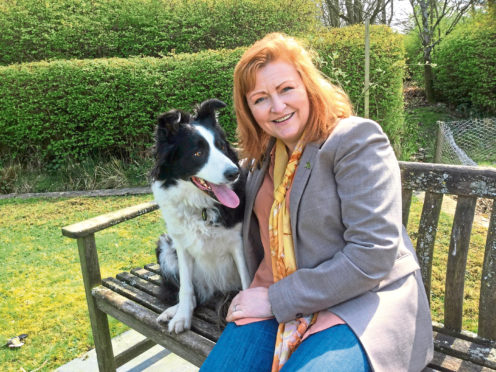 An MSP campaigning for a proposed members' Bill to tackle incidents of dogs attacking livestock will visit the Turriff Show next week to raise awareness.
South of Scotland MSP Emma Harper will discuss her work at the show alongside Aberdeenshire East MSP Gillian Martin.
It is already an offence for a dog owner to allow their animal to worry livestock and local authorities have the power to issue dog control notices.
However, the Bill aims to give police, courts and potentially other agencies more powers to tackle such offences. Speaking ahead of her visit to the show on Monday, Mr Harper said: "I am overwhelmed with the support shown, across the Parliament and both urban and rural Scotland, for my proposed Protection of Livestock (Scotland) Bill.
"The support clearly shows the severity of the issue of livestock worrying, and the need for better legislation to ensure people responsibly control their dogs when enjoying the countryside."
Ms Martin added: "This visit to the Turriff Show gives the opportunity to hear the views of farmers who can make Emma Harper aware of the challenges they also face."