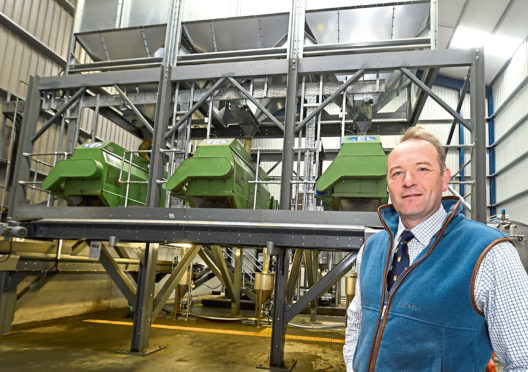 Norvite has launched a new grain additive to the market.
The Insch-based animal feed firm, which also has sites at Oldmeldrum and Ochiltree in Ayrshire, will showcase its new alkaline pH additive, named ALpHA, at the Turriff Show.
The firm's managing director, Edward Smith, said: "The addition of nitrogen augments crude protein content and reduces the necessity of bought-in feeds.
"We believe that a more significant benefit is a high pH which helps to buffer, or stabilise the rumen at a healthy pH – even in diets with a very high cereal content."
He said the product launch followed two years of development and farm trials across Scotland.
"Alkali treatment of cereal is based on the addition of urea which in the presence of urease, the active ingredient in ALpHA, produces ammonia gas in moist conditions," added Mr Smith.
"The Norvite technical team, led by David McLelland, have honed the enzyme package in ALpHA to ensure consistent reaction with the urea in a range of moisture levels."