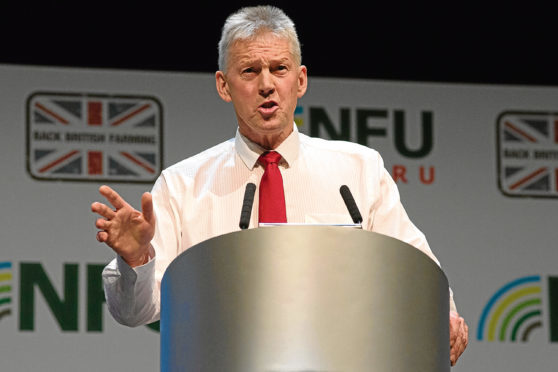 The election campaign has turned into a bidding war between the parties on spending, carbon zero targets and, perhaps most surprisingly, tree planting.
Labour topped the bidding promising 100 million trees a year, the SNP and Lib Dems pledging 60m, the Greens 70m, and the Tories 30m. It is estimated Labour's target would require 150,000 acres a year to be planted, with 75,000 acres a year to meet Tory targets.
The last time the UK planted trees on this scale was in the great tax-fuelled forestry bonanza in the 1980s.
On zero carbon targets it is a similar story, with the Tories pledging to deliver it by 2050, Labour well before 2050 and Lib Dems and SNP 2045.
Why have our politicians suddenly become tree lovers? Quite simply to win votes. It's far easier to tell voters their tough climate targets can be achieved by planting billions of trees and eating less red meat, instead of telling them they will have to give up their gas heating, petrol and diesel cars or holiday flights.
Greta Thunberg and the Extinction Rebellion campaign have succeeded in putting climate change centre stage in this election. For the first time Channel 4 held an hour-long leaders' debate on this single issue and Boris Johnson, to his fury, was empty chaired with a huge melting ice sculpture of the planet.
Whoever wins, it is clear that climate change targets will drive and inform policy in every area and especially on agriculture and land use.
Until recently the farming industry, unlike the intensive energy and transport industries, has been able to ignore climate change as it has been exempt from the targets.
The UK Climate Change committee report calling for ramped up targets has changed all that. It said that if the UK was to achieve zero carbon by 2050 – or in the case of Scotland 2045 – agriculture, which accounts for 10% of all emissions, had to make a contribution.
They called for improved farm efficiency, massive increases in tree planting, flooding peat land and moving consumers from eating beef and dairy to chicken and pork which they claimed are more carbon efficient.
Since then the industry, especially the red meat sector, has been under ferocious attack from a range of vested interests, including the BBC who are supposed to be independent, claiming that meat eating is destroying the planet.
Farm unions have been fire-fighting since day one as they try to get some balance and context into the debate. They find themselves on the back foot because there is no data to back up claims that UK farming's carbon efficiency is improving or that our beef system is more carbon efficient than our overseas competitors such as the US.
It is also highly misleading to claim that suckler cows and sheep are the only option on grazing land and are carbon neutral. Why? Because it isn't true; if trees were planted on that land it would create a massive carbon sink.
Instead of seeing trees as a threat, maybe it is time the industry saw them as a huge opportunity and started devising a support system for forestry that ordinary farmers can benefit from.
George Lyon is a senior consultant for Hume Brophy, and sits on the board of levy body AHDB