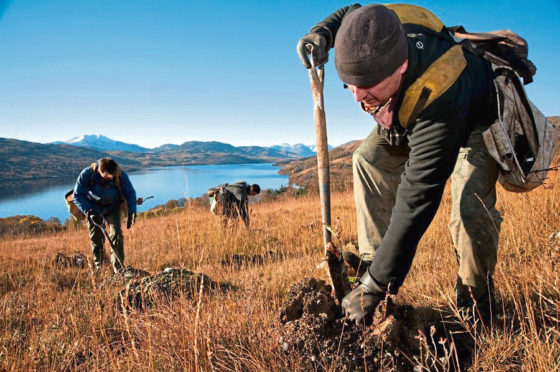 New forestry grants worth more than £2 million have been announced by Scottish Forestry for farmers, tree nurseries and small forestry businesses.
The harvesting and processing grants are designed to boost woodland planting across Scotland by enabling businesses to buy specialist forestry equipment ranging from poly tunnels and seed trays through to mounding equipment, work site welfare units and small- scale sawmills.
Tree nurseries in England and Wales which supply trees to Scotland will also be able to apply.
Rural Economy Secretary Fergus Ewing said forestry had a key role in helping the rural economy recover from the impact of the pandemic.
He added: "I am also determined to see tree planting increased in Scotland to help meet our climate change targets.
"If any of the tree planting ambitions are to be realised in the UK, then we need to be growing more of our own stock. That means increasing nursery capacity here in Scotland, but also across the UK. I am pleased to be working with the UK and Welsh governments to enable nurseries in England and Wales to also benefit from this grant funding. That will help more woodland to be created here."
Stuart Goodall, chief executive of forestry body Confor, said small businesses and forest nurseries had been hit by the effects of Covid-19.
He said: "While there are reasons to be optimistic about the longer term, there is a real need for this support now to help those businesses contribute to a green recovery.
"Tree planting and sustainable production of wood has been one of Scotland's success stories in recent years and we have the opportunity to help set a robust course towards net-zero by 2045, creating jobs and removing more carbon from the atmosphere."