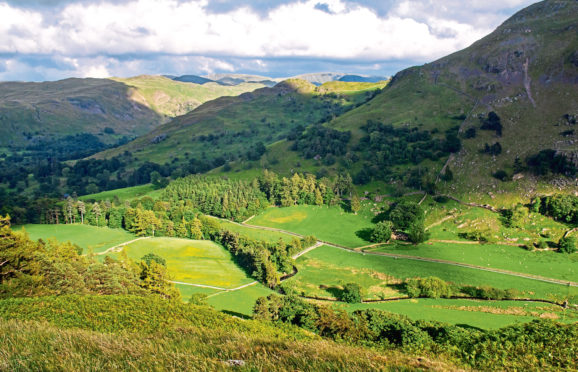 Tenant Farming Commissioner, Bob McIntosh, writes about his work to improve relations between tenant farmers and landlords.
Many of you will know that as tenant farming commissioner (TFC), I sit on the board of the Land Commission.
This provides the opportunity for cross-fertilisation of ideas – other commissioners can comment on the work of the TFC, and I can apply my experience to other areas of work emerging from the Land Commission.
One example is the development of Land Rights and Responsibilities Protocols, as these are styled on TFC Codes of Practice, in that they set out what good practice looks like and provide a point of reference for anyone engaged in a land issue.
The Land Commission has published seven protocols so far and although they don't specifically refer to tenant farming, tenants and landlords are included in their expectations.
The protocol on community engagement expects anyone who is making a decision about land which could significantly impact on a local community to engage with that community.
It sets out practical guidelines on how landowners, land managers and communities can work together to make better, and fairer decisions about land.
The protocol on transparency of ownership and land use decision-making states that up-to-date information about who owns or manages land or buildings should always be publicly available.
Providing contact information for those owning or managing land enables local community groups to recognise who is in control of land and can provide the foundation for better understanding about decisions relating to land.
I can certainly vouch for how important it is for all parties with an interest in land to have effective channels of communication.
There are also specific protocols for landowning charities and trusts; the most recent protocols focus on how owners of land can create opportunities for local businesses, residents or community organisations through purchases, leases and other collaborative working.
For landowners, diversifying land holdings can contribute to a wider asset base, generate funds to reinvest elsewhere, improve relationships with the community, and provide opportunities for innovation and collaboration.
To understand what's expected, the Land Commission has created a route map which sets out how landowners might create opportunities, or what they should do if they are approached by local people who may wish to own, manage or use land.
You'll find all the protocols on the Land Commission website www.landcommission.gov.scot including the most recent one on good stewardship of land, which is relevant to tenant farmers as well as landowners.
Do get in touch if you'd like to discuss how the protocols might work for you.