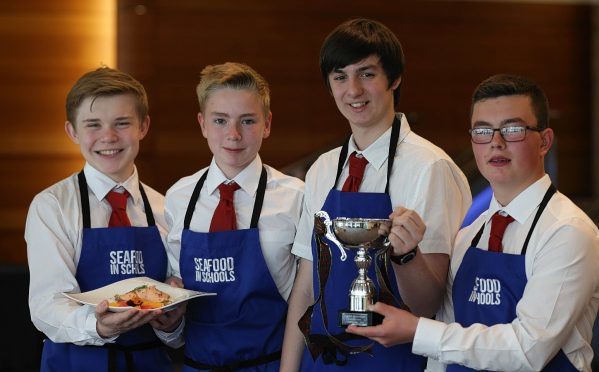 Glen Urquhart High School pupils triumphed in a final cook-off yesterday to become the Scottish Aquaculture Competition champions of 2016.
The team from Drumnadrochit beat off a strong challenge from Balfron High School to impress the judges enough to claim the top prize.
It all took place in front of an international audience of around 1,000 people during the four-day European Aquaculture Conference 2016 event in Edinburgh.
The competition also saw pupils visit salmon, mussel, trout and oyster farms in their area to learn more about the importance of aquaculture to Scotland.
It was part of the Seafood in Schools project, which works with high school and primary pupils all over Scotland to teach youngsters about where seafood comes from, how it gets to their plate and why it is important to eat as part of a healthy diet.
Seafood in Schools programme manager Nicki Holmyard said: "The focus on aquaculture with the Glenurquhart and Balfron pupils was designed to provide a showcase event for the conference.
"The pupils all watch popular food programmes such as Masterchef and Bake Off, and were keen to show us what they can do."