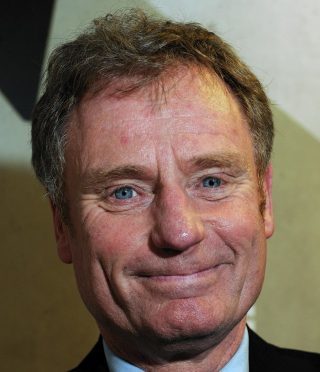 A retiring college principal was handed a lifetime achievement award for his outstanding contribution to the region.
Rob Wallen, principal and chief executive of North East Scotland College (Nescol), was honoured at the Northern Star Business Awards last night.
Mr Wallen has been with the college for 25 years and announced his retirement earlier in the year.
Nescol has a major economic impact in the north-east – £406.4million per annum, delivered from the £33.1million per annum invested by the government. Aberdeen College merged with Banff & Buchan College three years ago to become NESCol and Mr Wallen was appointed principal and chief executive.
Organised by Aberdeen & Grampian Chamber of Commerce (AGCC) and now in their thirteenth year, the Northern Star Business Awards recognise companies in the region for their accomplishments across a range of fields from energy to innovation, people development to customer service.
Thirty-nine finalists joined the 700 guests at the Aberdeen Exhibition and Conference Centre (AECC).
Winner of one of the top awards on the evening was Balmoral Group, which received the Overall Business of the Year award.
From 2010 to 2015, the company has more than doubled its turnover to £136.5million and almost tripled pre-tax profit to £31.9million.
Having worked through previous oil price drops, Balmoral is benefiting from its commitment to lean manufacturing. It says that efficiency has always been a priority and this has helped it weather the storm.
Russell Borthwick, AGCC chief executive, said, "The Chamber is committed to celebrating business success.
"This is something that's even more important when times are tough and it's incumbent on all of us to accentuate the positive to offset the predominantly negative messaging that the outside world is currently receiving about Aberdeen.
"Despite the difficult economic climate, Northern Star entry levels remained high in terms of quantity but most importantly quality, making these awards a true benchmark of business excellence in north-east Scotland."
The winners in the 13 categories were as follows:
Lifetime Achievement: Rob Wallen, North East Scotland College
Achievement in International Business: John Ross Jr
Best Campaign of the year: Tricker PR
Commitment to Innovative Use of Research & Development: Corex UK
Commitment to People Development: Scarf
Excellence in Customer Service: Thorpe Molloy
Excellence in Health & Safety: Sodexo Energy and Resources
Outstanding Contribution to Society: Score Europe
Outstanding Contribution to the Energy Sector: FIS Chemicals
Overall Business of the Year: Balmoral Group
Rising Star: Stuart Common, Mackie's of Scotland
Student Placement: Aberdeenshire Council
The Green Award: Deeside Activity Park