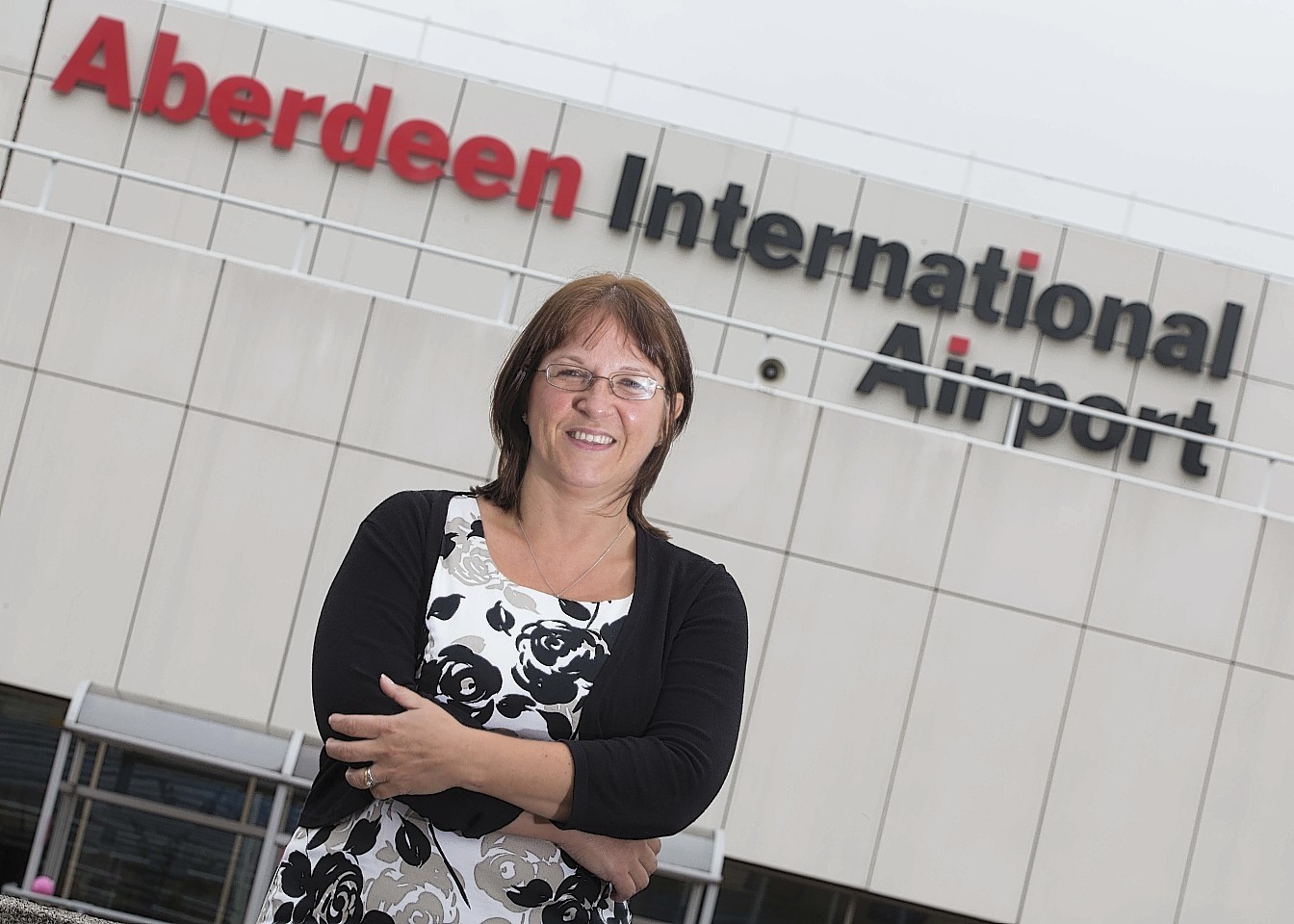 A total of 3.1million passengers passed through Aberdeen International Airport (AIA) during 2016, 12.2% fewer than the year before, new figures show.
Bosses said yesterday the 23-month-long run of falling monthly traveller numbers – a direct result of the downturn in the north-east economy – was showing signs of finally coming to an end.
December's total of nearly 230,000 travellers was down by more than 5%, compared with the same month in 2015.
But the figures for both last month and November, when there was a 4.1% drop, represent a sharp slowdown in the pace of decline after hefty double-digit falls earlier in the year.
Domestic passenger numbers fell by only 0.4% last month, while the number of people taking international flights was down by 4.7%.
AIA managing director Carol Benzie said: "As expected, 2016 proved to be challenging, however, we did see a significant slowing of the decline in our numbers during the latter part of the year.
"The decreases in November and December were the smallest we had experienced in 2016 which suggest we have come through the worst of the downturn.
"December's helicopter traffic was impacted by adverse weather offshore so it is slightly more difficult to identify a trend.
"In regards to 2017, we have started the year on a much stronger footing and are looking forward to welcoming the return of both Ryanair and airBaltic, whilst Flybe will launch direct flights to Heathrow in March.
"We are also making excellent progress with our redevelopment works and our passengers will soon benefit from real changes within the expanded terminal building."
Ryanair will return to Aberdeen in February, with twice-weekly flights to Alicante, Malaga and Faro – three of the most requested routes in a leisure survey carried out by the airport in 2016.
Low-cost carrier airBaltic will operate three flights every week to Riga, Latvia's capital from May to September.
Meanwhile, Edinburgh Airport set a new Scottish record for passenger numbers in 2016 after more than 12million people passed through its doors.
A total of 12.36million passengers used the capital's terminal last year, up by more than 11% on the 11.13million figure for 2015.
Glasgow Airport, whose owner, owned by AGS Airports, also runs AIA, saw annual growth of 7.5% in its passenger numbers last year.
A total of 9.4 million people used the airport in Scotland's largest city, with business there boosted by the introduction of 25 new routes and services.
London Heathrow Airport welcomed a record 76million passengers in 2016, up 1% on the previous year.