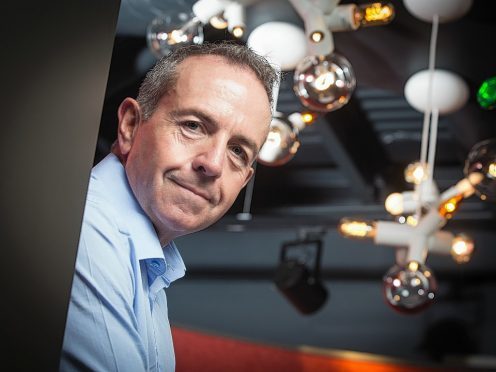 Elevator, the Aberdeen-based social enterprise supporting start-ups and early stage companies throughout Scotland, is to deliver Business Gateway services in Aberdeen city and shire for at least another three years and possibly five.
The new contract for Elevator, previously Enterprise North East Trust, extends a relationship stretching back many years. It starts in April and is potentially worth £7million.
Business Gateway is a national service supporting start-ups and growing businesses, offering free advice and support.
As well as one-to-one support, the scheme offers a variety of workshops aimed at helping people to develop key business skills such as sales and marketing, financial management and information communications technology.
As well as providing support for new and fledgling companies, it helps firms facing difficult trading conditions by providing consultant support to diversify, restructure or enter new markets.
The new contract for the delivery of these services on behalf of Aberdeen City and Aberdeenshire councils comes at a time of substantial investment across the north-east and is seen a as key part of the region's economic strategy.
Elevator chief executive Gary McEwan said: "The Elevator Team is delighted to renew its relationship with Aberdeenshire and Aberdeen City councils.
"This successful partnership has assisted many thousands of businesses to start and grow, and the most striking outcome is that our region is indeed the most entrepreneurial in Scotland.
"All successful economies, regional or national, have a strong underlying start-up culture across a diverse range of sectors.
"This is certainly the case in the north-east, and against the challenging economic backdrop that currently exists we will renew our commitment to inspire, educate and nurture emerging businesses that have the ambition to grow and develop."
Aberdeenshire Council co-leader Richard Thomson, said: "The award of this contract comes at an exciting time.
"We are seeing regeneration as well as new investment in our towns and facilities, and with this comes new opportunities for start-ups and growing businesses.
"This investment will help secure future prosperity and maintain our international trading position."
Aberdeen City Council leader Jenny Laing added: "We are delighted to show our support for start-ups and growing businesses as we take further steps to make a positive impact on our region.
"We are in the midst of the largest transformation programme our city has ever seen; the plans for the future are not just about bricks and mortar – it is about improving opportunities available to individuals and businesses alike."