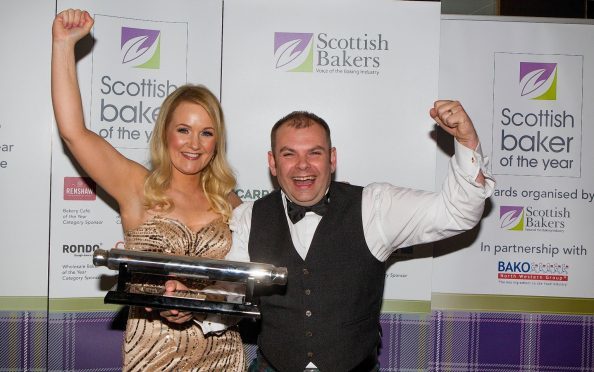 A Highland bakery tasted sweet success when it was named Scottish Baker of the Year 2017.
Family-run Reids of Caithness beat 56 rivals to the title at the event in Glasgow, hosted by Scottish Bakers, the trade association for bakers in Scotland.
Gary Reid, director of the Thurso-based company, and his wife Tracy picked up the award. Mr Reid said: "We are extremely pleased to be recognised as Scotland's best baker. We take our business very seriously and use traditional methods and craftsmen's skills to deliver quality every time. But we could not have come this far in the competition without the votes of all of our customers, thank you."
Mich Turner, owner of the Little Venice Cake Company and a judge on ITV's Britain's Best Bakery, who presented Reids of Caithness with the award said: "It has given me great pleasure to be involved in the competition again this year. There have been some fantastic entries and all the prizes I have handed out to bakers have been worthy in every way. I wish all our winners well in the coming year."
Alan Clarke, chief executive of Scottish Bakers, said: "It's been a long journey to get to this point. Over 11,000 customers from across Scotland voted for their favourite bakery products across eight categories. In April, more than 115 bakers delivered 850 of the most popular products in the land for scrutiny by a panel of 56 expert and independent judges led by artisan baker Robert Ross. With products from Stranraer to Shetland, we now have a ringing endorsement for our industry."
The Scottish Baker of the Year Awards is the brainchild of Scottish Bakers, which decided to search for the best baker in the land in 2012.
Mr Clarke said: "Now in its sixth year, the competition celebrates our love of a tasty treat from our local baker and aims to crown just one hard working bakery Scottish Baker of the Year. With thousands upon thousands of pies, scones, loaves, savoury items, morning rolls, individual cakes and biscuits sold in Scotland every day, our bakers work hard to keep us all going."