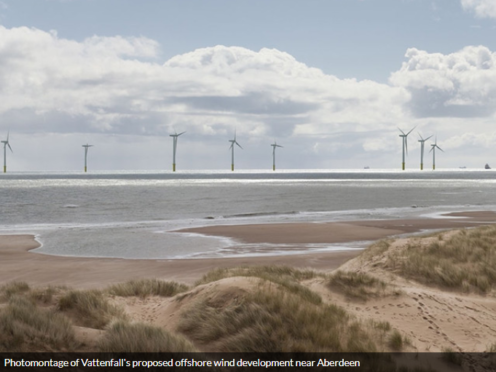 Vattenfall, developer of the Aberdeen bay wind farm, confirmed at a public consultation yesterday that the project will boast the world's tallest and most powerful turbines upon completion.
Sitting nearly 15 miles off the Aberdeen coastline, the development will see eleven 191 meter turbines able to operate at 8.8MW.
Capable of powering one household for an entire day in one turn, once finished the development will be capable of delivering 70% of Aberdeen's total energy demand.
Read more on Energy Voice here.