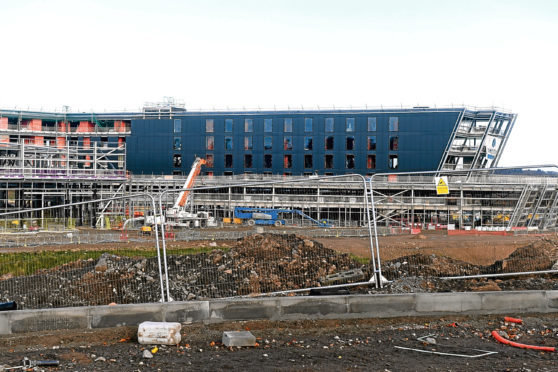 Elgin and Stirling-based infrastructure firm Robertson Group said yesterday it had won a record number of gongs at industry award ceremonies.
A total of 21 of its projects were honoured with gold, silver or bronze awards in Edinburgh and Manchester at the National Site Awards, operated by the Considerate Constructors Scheme (CCS).
Among the accolades was a CCS Ultra Site Certificate of Recognition for its work on the new Aberdeen Exhibition and Conference Centre. The award, which is the highest level of attainment in the scheme and recognises best practice within the industry, is the first to be made for a Scottish site.
Seven of the firm's sites received silver awards, including one for the University of the Highlands and Islands' new student accommodation in Elgin. The company's work at Glenfiddich Distillery and the new Macallan distillery and visitor centre, in Moray, was recognised with bronze awards.
The ceremony also marked the first national site awards for Robertson Partnership Homes, which picked up two silvers and one bronze for its affordable homes projects across central Scotland.
The awards are open to all sites registered with the scheme, which aims to improve standards within the industry. The projects were scored against five different criteria: community, appearance, environment, workforce and safety. Robertson has been registering its sites with CCS for more than 10 years and in 2015 received associate membership status with the scheme.
Group chief operating officer Elliott Robertson said: "We pride ourselves in adhering to the highest possible industry standards to deliver projects that transform local communities, working closely with them to bring about tailored solutions that will have real and lasting benefits for the neighbours of our sites, the local workforce and the environment.
"It's a wonderful achievement to be recognised by the CCS for an outstanding number of projects, competing against thousands of sites across the country in awards that recognise positive role models for the construction industry. Our achievement is testament to the commitment of our entire project delivery team."
As well as attending both ceremonies, Robertson is hosting an internal event for employees to celebrate its achievements in the awards.