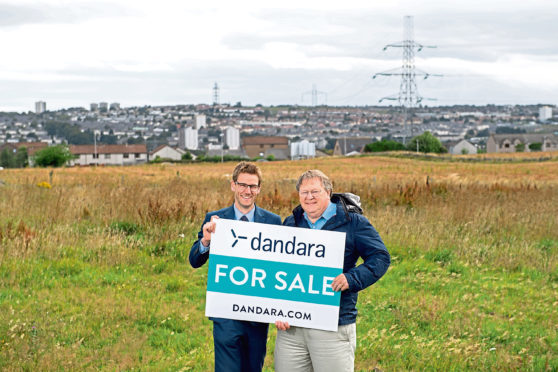 The boss of national housebuilder Dandara claims the company has "reaffirmed its commitment to the north-east" by purchasing land to support the first phase of an emerging new community in Aberdeen.
The firm, which has delivered more than 2,500 homes to the Scottish market since 2007, announced their intention to build 69 new homes at Grandhome as the housing market shows signs of recovery. It is the only development in the region recognised by the Scottish Government's Scottish Sustainable Communities Initiative and Dandara said it will create homes ranging from two to four-beds, bringing its investment in projects in the region to more than £100 million.
This key first phase at Grandhome will lead to the development of the new community's central hub, which will include local shops, office facilities and, at a later stage, schools. The site has existing, detailed consent for development and Dandara aims to begin initial construction work this month, with the first properties available on the open market before the end of this year.
Managing director of Dandara (Scotland), Gavin Wyley, said: "This reaffirms our commitment to the north-east. We have been encouraged by recent improvements in the property market and wider economy, which continues to show signs of recovery.
"With our Stoneywood development in its final phase, we see this as a location to continue to deliver homes which meet the level of demand for new-build which has remained strong.
"At Grandhome, we are working alongside the Grandhome Trust to create a transformational community which delivers on the Scottish Government's commitment to supporting the development of sustainable new communities in urban settings."
Peter Best, sales director at Dandara, added: "Securing a portion of the site at Grandhome, which is superbly located and plays a key role in the development of sustainable new communities in Scotland, has already led to new inquiries." Bruce Smith, of the Grandhome Trust, said: "We're pleased to welcome Dandara to Grandhome as one of the community's first homebuilders."