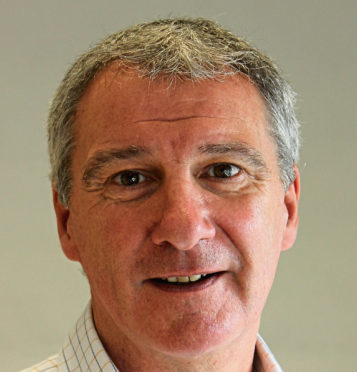 The managing director of Inverness-based marine equipment, technology and services firm Gael Force Group has hailed a "hugely successful" year which saw its profits almost quadruple and turnover leap by around £7 million.
Stewart Graham said the business was expanding and investing in research and development in its aim of becoming a "world-class Scottish company".
Accounts for the group, lodged with Companies House, showed its pre-tax profits soared to £1.6m in the year to the end of last December from £439,083 in the previous 12 months. Its turnover rose from £17.2m to £24.1m over the same period.
The firm, which had an average monthly workforce of 161 in 2017, received its biggest single order in July last year to build and supply concrete feed barges for salmon farming giant Marine Harvest.
Mr Graham, who founded Gael Force in Stornoway in 1983, said: "Last year was undoubtedly hugely successful for Gael Force Group as our financial results show. Our determination to innovate and collaborate with our customers is driving an increasing demand for our growing product and service range.
"At the core of everything we do are our customers and we are dedicated to providing excellence and competitiveness in the range of marine equipment, technology and services that enables them to achieve their goals."
He added: "We continue to build on the success of last year by investing significantly in capacity expansion, R&D and innovation in our equipment and technology offering. Our long-term vision is to grow Gael Force into a world-class Scottish company. We have skilled and resilient teams across our group who have been vital in enabling us to achieve ambitious targets."
In April this year Gael Force acquired a 75% majority share in Oban-based Fusion Marine.