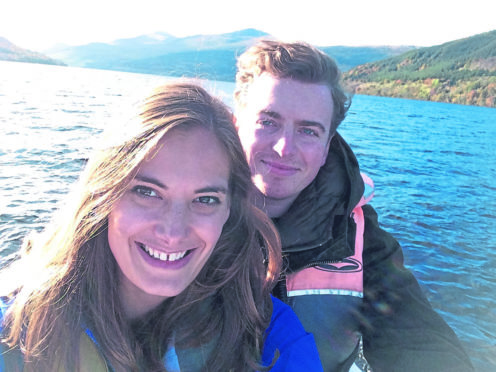 A new Aberdeenshire-based menswear brand has been launched with the aim of creating high-quality contemporary clothes made in Scotland.
Husband and wife duo Darren and Jessica Seymour decided to collaborate both at home and at work to create Harr.
They say they pride themselves on sourcing fabrics and components made by local artisans and masters of their craft to form a company which is driven by championing Scottish and UK businesses.
The couple said the idea came to them as they were passionate about the entire process of manufacture, which they believe is on the verge of being lost to a mass-produced industry.
Mr Seymour, director, said: "Sourcing cheap supplies in bulk from overseas has unfortunately become the norm for many UK industries as they strive to provide competitive prices and keep up with trends based on modern consumer demands.
"Not only is there often compromises on quality, sustainability and ethical values, but manufacturing businesses in the UK have been in serious decline and skills are continually being lost.
"We want to support people who are passionate about what they do and do our bit to help rebuild the UK clothing manufacturing business.
"For us, quality is paramount. We spent a lot of time sourcing suitable materials and it took us a while to find a Scottish manufacturing company who shared our values and attention to detail.
"It's not the cheapest or easiest way to produce clothes, but we feel it's the best way."
Mr Seymour said by using what he considers to be high-quality materials their garments are built to last.
He added: "We are not interested in conforming to the latest fashion trends, we want our customers know that when they invest in a Haar garment, they will receive a product which is not only fit for purpose but is something that will last and be with them for a long time."
The pair spent two years developing their debut collection during their spare time before recently launching their website.
Mr Seymour added: "As we are a start-up company, we can only currently offer a made to order service. This presents some obvious obstacles in this fast paced modern world. However we are delighted that our customers have put their trust in us and can see the benefits of being patient for our 'slow fashion'."
The couple have a busy time ahead having secured a space at the upcoming Jacket Required trade show in London at the end of January where they hope to showcase their autumn/winter 2019 collection.